JUL board
The JUL board consists of 5 volunteers. In addition, the board is represented within the various university units by an ambassador.
JUL board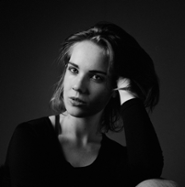 Flora Smit (Chair)
After graduating from BA Korea Studies at Leiden Universities I continued with my MA International Relations and Diplomacy at Seoul National University in South Korea. Ever since my return I have been working at Leiden University as both a tutor as well as a teacher assistant and from this year onwards I can finally call myself a PhD-candidate too. My research will delve into the triangular interplay between idols, agencies, and fans and how this dynamic relation can shed new light on our notion of 'surveillance' in contemporary society.
I have often been active in organisations and associations and would love to continue this in the future. I enjoy meeting new people and I am always interested in hearing new opinions, ideas, and discussions of a variety of people. Especially when this is happening while enjoying a good cup of coffee, some nice beer, or some Japanese whisky. In my spare time I often read either Japanese literature or philosophy, go for a long walk and play videogames on those blue days.
Thijs Stockmans (Treasurer)
Last September, my adventure as a PhD'er at Astronomy started. We are designing a new instrument for the observation of the Earth's atmosphere. By making use of all the properties of light we hope to enable measurements of Aerosols (Very small droplets or particles floating around in the air).

Next to work I can't really sit around and you can find me in the Boulder gym, doing Kung Fu in Haarlem or in the kitchen. Of course it's possible that you can't find me, then I'll be abroad or camping in a forest.
After having spent some time (Bachelor and Master) in Leiden, I've become really attached to the city and all the fun people that you can find here. I hope to meet through JUL a lot more of you and talk to you on one of our activities!

Vincent Schraa (Secretary)
Last year I started as a process coordinator at Student Administration at Student and Educational Affairs, where I coordinate Joint Degree programmes and Minor-courses. I look forward to organize interesting and fun activities at JUL and to meet some of my colleagues within the university! I enjoy making trips to South America or Asia and look very much forward to the next one! I also enjoy bouldering and playing drums and guitar.
Valentina Latenko (Marketing & Communications)
In February 2019 I started working as a Legal Counsel at Luris, which is the technology transfer office or also known as the knowledge exchange office ( we're still working on the name) of Leiden University and the LUMC hospital. My role mainly consists of advising researchers on various IP-related topics in contracts so that they can perform their valuable research and develop long lasting collaborations and/or partnerships. Before I started working at Luris I actually studied at the Leiden University. So, I didn't really stray too far away after graduating.
I've always enjoyed being active and involved. And the idea of trying to do our best for ourselves as well as for the organization we work for appeals to me greatly. It is my hope to be able to continue this with and for JUL. And I am looking forward to that and I hope I get to know many of you in real life too!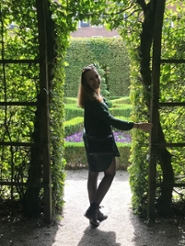 Aniek Siezenga (External Relations)
Last year, I started my PhD at the faculty of Social and Behavioural Sciences. I study the effectiveness of a Virtual Reality and smartphone app intervention developed for reducing criminal behavior in adolescents. I studied Orthopedagogy in Rotterdam; I've been living there for the last 7 years!
Further, you can find me playing hockey or on a run through the city. Less active hobbies involve having long conversations at the dinner table, expanding my urban jungle, going on cycling holidays, and carry on the work at JUL and meeting new people. I am excited to meet you all, see you soon!