Education, Organisation
Tesse Stek to head Ancient Studies at Royal Netherlands Institute in Rome
Tesse Stek is appointed as Director of Ancient Studies at the Royal Netherlands Institute in Rome (KNIR), an inter-university center of expertise for research and education in the humanities and related sciences and arts.
In Rome, Tesse will represent the Dutch archaeological field, as well as other studies of antiquity. He will promote collaborations between the international and Italian institutes in Rome. Moreover, he will organize courses and seminars on BA, MA, Research MA, and PhD level, like the 10-day course Migration and Religious Identity in Ancient Rome, in the fall of 2018.
Tesse's appointment is for three years. He will continue to be attached to the Faculty, and the Field Schools in Italy and Portugal will carry on as usual.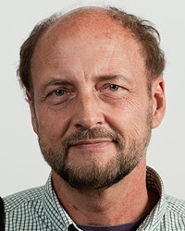 Andrzej Antczak new Departmental Head World Archaeology
With the departure of Tesse Stek to the Royal Dutch Institute in Rome for three years, Andrzej Antczak will take over the role of Departmental Head for World Archaeology in September 2018.
In the newsletter of June, Andrzej will tell more about his vision for the Department.