Extra sales day Leiden Law School Hoodie on Warm Sweater Day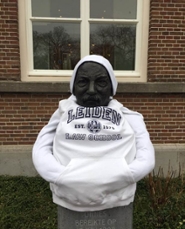 On Friday 15 February there will be an extra sales day for the original Leiden Law School Hoodie!
On that day, the University is again taking part in the national Warm Sweater Day when the heating in the Kamerlingh Onnes Building will be lowered to 16 degrees centigrade for one day. If you don't have a warm sweater, or forget to wear one that day, no worries: on Friday 15 February between 12.00 and 14.00 hrs you can buy a Leiden Law School Hoodie.
The hoodie sales will take place in the Global Lounge. They cost €29.50 each and are available in the colours light grey, dark blue and white. Don't miss it!
See here for the other Leiden Law School Hoodie sales dates and read more about the Warm Sweater Day here.