Call for digital examinations 2020-2021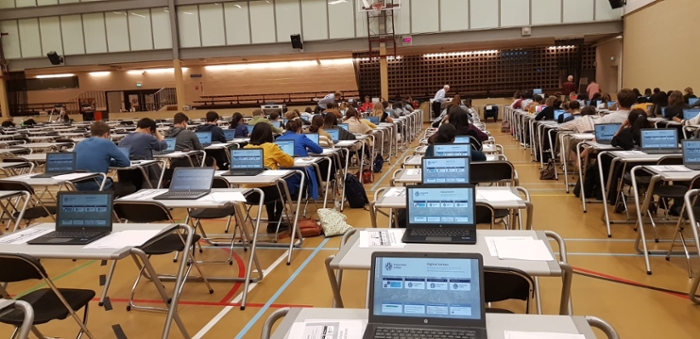 Digital assessment is the new hype and several of your colleagues have tried their hands at large scale digital assessment in the University's Sports Center this year. Last semester alone 1280 students took a test on one of our Chromebooks. This semester we expect almost triple amount of tests (3200 students).
Request digital exams
Are you interested in hosting your exams digitally next academic year? It is now time to apply for digital examination in the academic year 2020-2021. Please contact your coordinator of studies before March 1st about the request. Also send an email to ecole@hum.leidenuniv.nl, including all exams, resits and an estimate amount of students per exam.
Would you like to know more about how digital examinations work and how they differ from tests on paper? ECOLe has organised an information session in which we will discuss the ins and outs on digital examinations.
Information session