Education
Vacancy psychology students: Student mentor bachelor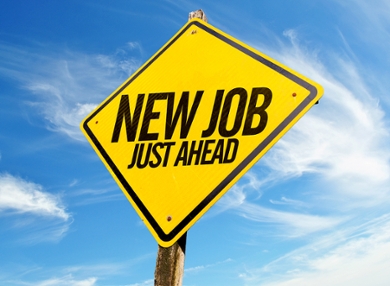 Leiden University will be providing the majority of its education from September 2020 through January 2021 online, with face-to-face contact when possible within our buildings. We find it important that first-year students in particular are still offered the opportunity to get to know Leiden, the study programme, their fellow students and typical student life. Our students do not choose Leiden University solely for the content and quality of its academic programmes. Therefore, as part of the Leiden study system, we'd like to welcome our new students and offer them the best possible start to their studies in Leiden. To this purpose, we are seeking: student mentors.
Job description
The International Bachelor Psychology is looking for enthusiastic and committed student mentors to familiarise first year bachelor's students with university life, as well as studying and living in Leiden.
As a student mentor you will supervise two or three groups of up to 12 first-year students from the International Bachelor Psychology. You will act as a role model and a first point of contact for the members of your groups. You will organise a programme focused on introducing students to Leiden University, building their study skills, and improving the wellbeing of the students. In addition, as a student mentor you will give tips and guidance on how to manage studying, exams, systems (such as Brightspace), educational culture, choices further down the course of study, and student life. To this end, you will work together with a tutor (teacher) and have regular peer-consultancy sessions.
Profile of a student mentor
Prospective third-year student or older with a strong affinity to their study programme;
Motivated and enthusiastic with a positive outlook;
Good communication skills, good command of English;
Organisationally and digitally competent;
Empathetic and helpful;
Values inclusiveness and diversity;
Preferably: experience in guiding groups (e.g. teaching or training): having completed the Interpersonal Professional Skills course is mandatory;
Enrolled at Leiden University in the IBP;
Available between 1 September 2020 and 1 February 2021, for 4 - 6 hours a week;
Legally able to work in the Netherlands;
Available to organise on campus meetings in Leiden.
Tasks and responsibilities:
Organising and planning of the mentor group meetings;
Preparing and chairing the mentor group meetings;
Motivating your mentor groups;
One-to-one coaching of students in your groups (where relevant);
Answering practical questions from the group members;
Support your mentor groups in connecting to the study programme and faculty;
Providing support to the tutor (teacher) at the meetings where (s)he is present;
Point of contact for the students in your groups, when you come across any difficulties experienced by group members you refer them to the appropriate support, department or procedure.
What we offer:
Training in which you learn competences in leadership;
Responsibility and experience in mentoring groups;
Becoming part a network of student mentors who can support and learn from each other;
Compensation under the position of 'student-assistant' in accordance with the collective labour agreement of Leiden University, including holiday allowance and an end-of-year bonus.
About the International Bachelor in Psychology
The bachelor's programme in Psychology in Leiden covers the full breadth of psychology. Our bachelor's students have the opportunity to specialise. Our master's students prepare themselves for a career as a 'scientist - practitioner '. In the one year master's programme the emphasis is on practise; in the two year research master's programme on science
Diversity
Leiden University is strongly committed to diversity within its workforce and especially welcomes applications from members of underrepresented groups.
Information
For more information about this vacancy , please contact Evelien Wolthuis, study adviser at studentmentor@fsw.leidenuniv.nl.
Applications
Applications accompanied by a motivation letter and CV, can be e-mailed up until July 12th to studentmentor@fsw.leidenuniv.nl, stating 'Application student mentor IBP'. Interviews will then occur from July 15-17th.
Acquisition as a result of this advertisement is not appreciated.