Education, ICT
New timetable tool: MyTimeTable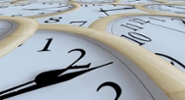 MyTimetable, a timetables tool, is available to all FSW staff and students. The current timetable website will remain in use, alongside MyTimetable, untill the end of January 2021. The main advantages are:
more options,

links with other tools and

it's very user-friendly.
What are the possibilities of MyTimetable?
MyTimetable lists the timetables for all courses and degree programmes in the Faculty and gives you the option to create a personal timetable.
Once you are logged, in you can link the courses you teach in your personal timetable. You can also choose to add other timetables. MyTimetable saves any timetables you add and automatically displays them the next time you sign in. These options are available to all staff members.
Sign in to MyTimetable
Use your ULCN account to sign in to MyTimetable.
Questions?