Education
Last chance to join the Graduate Masterclass: The Classical Body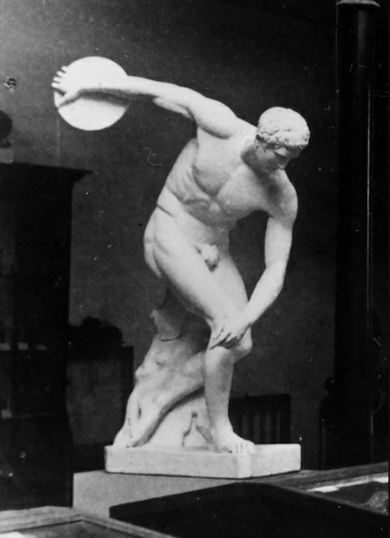 About the masterclass
From Thursday June 17 until Wednesday June 23 2021, the Byvanck Professor of Classical Archaeology & Art, Carrie Vout, will be holding a week of masterclasses which aim to take the dust covers off the classical body both to understand why it is what it is, and discover the real Greeks and Romans beneath. Today the classical body conjures up an image of the ideal nude, of buff bronze or white marble. But the bodies of real Greeks and Romans did not always glisten with oil at the gymnasium, or sport swords and sandals in the Roman arena. The anxious, ailing, imperfect bodies that inhabited the Greek and Roman world have left, for good and for bad, a legacy as lasting as their statues. What did their bodies mean to the Greeks and the Romans, and what do their attempts to make sense of them mean to us?
These classes are designed to have students get to grips with a wide range of material (archaeological, art historical, historical, literary, philosophical, medical) to show how Greek and Roman concerns with the body pervaded everything they thought and did, even the ways they did theology. The skills of close reading and interdisciplinarity learned are transferable, and their immediate lessons about how rich the body was – and is – for understanding the world.
Programme
17 June:
1. The myth of the classical body
2. Bodies of evidence
18 June:
3. Being human, Greek, Roman
4. Sex, gender and society
21 June:
5. Beauty and ugliness
6. Afternoon in the Museum or the Library preparing 'Texts and contexts'
22 June:
7. Life, death and immortality
8. The body politic and the Christian body
23 June:
'Texts and contexts' group work
Key reading
Michel Foucault (1978, 1985) The History of Sexuality;
Jim Porter (ed.) (1999) Constructions of the Classical Body;
Brooke Holmes (2010) The Symptom and the Subject: The Emergence of the Physical Body in Ancient Greece;
Christian Laes (ed.) (2016) Disability in Antiquity;
Helen King (2020) Hippocrates Now: The 'Father of Medicine' in the Internet Age;
Peter Brown (1988) The Body and Society: Men, Women and Sexual Renunciation in Early Christianity;
Michael Squire (2011) The Art of the Body: Antiquity and its Legacy;
introduction and sub-introductions of Ingo Gildenhard and Andrew Zissos (eds.) (2013) Transformative Change in Western Thought: A History of Metamorphosis from Homer to Hollywood.
Application
There is a limited amount of places available for this masterclass, for ambitious Master or Research Master students as well as beginning PhDs in Classics, Art History, (Classical) Archaeology or Ancient History.
If you are interested in participating please write a motivation letter of max. 1 page A4 as well as your CV to the attention of Professor Miguel John Versluys before May 1. The selection of participants will be made the week after.