Organisation
Simone Reurings and Tymon de Haas on their experience as Faculty Council member
The Faculty Council is the main consultation and advisory body within the Faculty of Archaeology and plays an intermediary role between students, staff, committees and Faculty Board. It has rights of approval and advice on a variety of issues and provides critical feedback on policies and decisions from the Faculty Board.
Between April 13th and 16th you may run for membership of this important Council!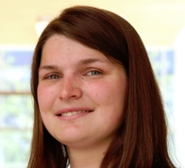 Simone Reurings' experience
After almost two years as a student representative, I can safely say that I could let my voice, and those of my fellow students, be heard in the faculty council. Our opinion is highly valued by both the staff representatives in the council, and the faculty board. Student members offer a unique perspective of the greater issues within the faculty, a perspective which needs to be heard, as we represent an important part of the faculty community. As a council member, I had the opportunity to advise on, and help shape plans and policies for both ongoing issues and the future of the faculty. Student members were also heard in issues which transcend the bounds of the faculty through regular meetings with members of the University council.
Personally, membership of the council provided me with a different, but valuable perspective on the faculty's organisation. My time as a faculty council member has been extremely wothwhile and I can recommend it to any student!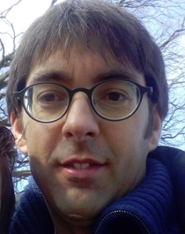 Timon de Haas' experience
I became involved in the Faculty Council soon after I joined the Faculty of Archaeology in 2018. For me it provided a nice way to get to know the organisation of our Faculty, and to become actively involved in it. I like that within the council, staff and student members work together as a team to represent all groups within our Faculty community, and discuss new policies (critically but constructively!). That of course takes time and effort, but it is rewarding to see that our input can really make a contribution! A good example were the recent concerns about the extreme increase of the workload for teaching staff due to remote teaching; we have highlighted these concerns in our meetings with the board, which has led to concrete measures to ease the workload, such as additional teaching support.