Education, Social
Second round: nominations Pieter de la Court Medal 2021 are welcome
Nomination deadline is Tuesday 30 November 2021 (23:59).
Do you know a FSW student/student initiative that, during the past academic year, has focused on at least one of the Pieter de la Court themes?
Democratization
Diversity
Inclusiveness
Entrepreneurship
World Trade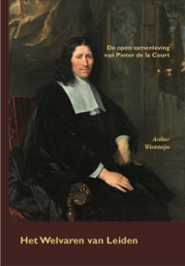 Freethinker with a mission: Pieter de la Court
Pieter de la Court was a striking freethinker, pamphleteer and influential Leiden cloth merchant. He spoke out emphatically about the above five themes and enrolled as a student at Leiden University on 17 October 1643. In many ways Pieter de la Court appealed to the imagination with these views, which are still topical today.
Prize for and by students
The prize is for a FSW student/student initiative and the medal is awarded by fellow students during the New Year's reception on Tuesday 11 January 2022.
Examples
a student who has made a commitment to sustainability or
students who have set up an initiative to make international students feel welcome in the Netherlands.
It is important that it is a social initiative and, in its own way, gives substance to the environmental sensitivity and decisiveness that is so characteristic of this faculty.
Criteria
The candidates will be assessed against the following criteria:
Does the initiative relate to one of the Pieter de la Court themes?
Has the initiative had an impact on the surroundings?
Does the initiative translate academic knowledge and/or skills into societal commitment?
Is the initiative an inspiration for others?
Is the initiative extracurricular? (i.e., it is not part of a course or degree programme).
Is the initiative a voluntary one? (i.e., the student is not paid for it).