Education
Digital student card now available
From the academic year 2021-2022 onwards, students will receive both a physical and digital student card. In order to use the digital card, they will need the Leiden University app. The card will appear in the app within three days of the finalisation of their student registration.
Always up-to-date
The digital student card is linked in real time to the registration data in the student records. The validity of the digital card is easy to check, because it always shows the current date.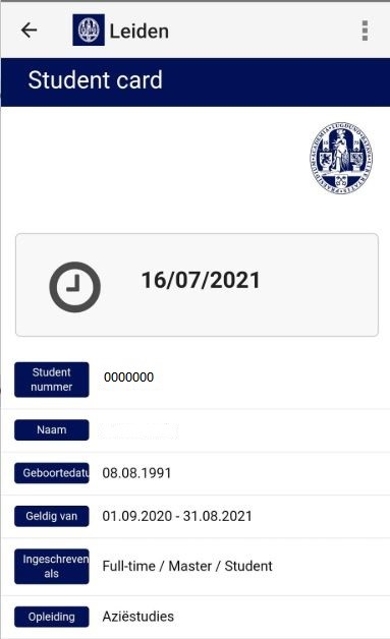 Supplement to the physical student card
In the future, the university intends to fully transition to using the digital student card. Until then, it will act as a supplement to the physical student card which students must continue to use, for example to identify themselves during exams.
Information and support for students
Students can visit the student website for information about the student card.
If the card does not show up in the app after the student has been registered for three days, please refer them to the Helpdesk Portal.
For other questions about their student registration, they can contact the Student Affairs Front Office.
Questions?
Please contact the Student Administration department at Student and Educational Affairs (SOZ).