Research
Unique opportunity to exchange ideas with Professor Rosemary Joyce
On the Leiden University Dies, an honorary doctorate will be conferred to Prof. dr. Rosemary Joyce (UC Berkeley). The following day the Faculty of Archaeology and Department of Anthropology will co-host an interactive interview with Prof. Joyce, emphasizing her research and teaching career and inviting questions from the student audience.
We would like to invite students, PhD candidates and postdocs to submit questions that relate to their own research and/or Prof. Joyce's research career and ask them at the event itself. This is a unique opportunity to exchange ideas with a world-leading archaeologist and to do so on an interdisciplinary forum!
Submit your questions
Please submit questions by Tuesday, 1 February to a.geurds@arch.leidenuniv.nl and m.j.spierenburg@fsw.leidenuniv.nl.
The event will be moderated by Dr. Alex Geurds and is scheduled to take place online on Wednesday 9 February, 2022, between 14.00 and 16.00 hours.
More information to follow.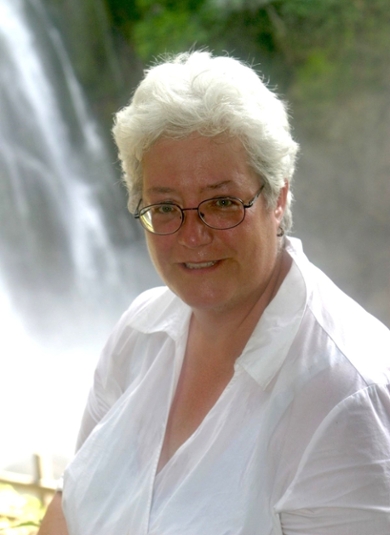 Biography of Rosemary Joyce
Rosemary Joyce, Professor of Anthropology, University of California, Berkeley, received the PhD from the University of Illinois-Urbana in 1985. A curator and faculty member in anthropology at Harvard University from 1985 to 1994, she moved to Berkeley in 1994, and served as Director of the Hearst Museum of Anthropology until 1999. She began participating in archaeological fieldwork in Honduras in 1977, and co-directed projects on early village life, the Classic period, and the colonial and Republican periods. While collaborating in research in the western Maya area with Mexican colleagues, she continues research on Honduran collections in museums and archives, co-directing a project funded by the National Endowment for the Humanities to provide online searching for the colonial archive of Central America. She has been the Distinguished Lecturer of the Archaeology Division of the American Anthropological Association, the Distinguished Archaeology Lecturer at the University of Colorado Boulder, a Fulbright Senior Scholar at the Universidad de Costa Rica, a Faculty in Archaeology Dean's Lecturer at Leiden University, and an Astor Visiting Lecturer at Oxford University, and is a past fellow of the Bunting Institute at Radcliffe, the Center for Advanced Study in the Behavioral Sciences at Stanford, and the University of California Humanities Research Institute, and a recipient of a John Simon Guggenheim Memorial Foundation Fellowship. Author of 10 monographs and editor of 9 volumes, her most recent books are Painted Pottery From Honduras: Object Itineraries and Lives (2017), Material Relations: The Marriage Figurines of Prehispanic Honduras (2014), and A Past for Nuclear Waste (2020).