Organisation
Register now for the opening of the faculty year on Wednesday 7 September (today)!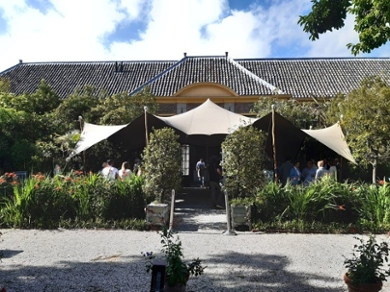 Dear colleague,
I hope you enjoyed your holidays this summer.
By now, over 200 colleagues have registered for the opening of our faculty year on 7 September. I would like to raise a toast with all of you, to the new year as well as to the lecturer of the year 2021-2022, who will be announced during the opening.
So, if you have not registered yet, I sincerely hope you will do so now. In view of the catering, please register via the button below.

Does the link not work? Please paste the following text into your browser manually: formdesk.com/universiteitleiden/fgw_ofj_2022-2023. This should enable you to register for the event or sign up on location.
Register now via this online form
I look forward to seeing you all on Wednesday 7 September from 16:00 in the Hortus botanicus!
On behalf of the Faculty Board,
Mark Rutgers
Dean of the Faculty of Humanities