Organisation
Irregular elections for Faculty Council Archaeology: meet the candidates
The Faculty Council of Archaeology only has one staff member at the moment. Two seats are vacant. This is why we are holding irregular elections for staff members. These will be held from the 22-26th of august. The polling will be open from 7.00 hours on Monday to 16.00 hours on Friday.
Meet the three candidates:
Hi, I'm Wei, a geoarchaeologist and post-doc working in southeastern Europe. As an alumnus of the faculty, I have a diverse background and subsequent experience working abroad within international groups. As a faculty council candidate, my aim is to encourage a community where world-class, innovative, and enjoyable learning/research can continue to thrive. I'm particularly interested in supporting faculty diversity and inclusivity among staff and students.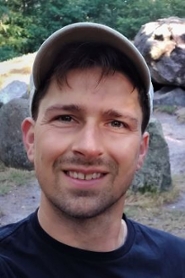 Hi everyone! Most of you probably already know me as that guy that cannot stop talking about fieldwork and field schools (or urnfields for that matter). For those who do not know me yet: I am an assistant professor at our faculty where I organise our Field School 1, coordinate our BA-internship programme and teach fieldwork and heritage related topics in the Bachelor.
Last year I already was an acting member in the Faculty Council and I did an official term before as a PhD-member between 2015 and 2017. It feels like a real privilege to represent our community and to be involved in all matters great and small that keep a faculty running. Therefore I very much would like to continue the work next year as an official member.
My main points of attention for the coming year would be to further a socially strong and safe community at our faculty where both staff as students feel at home and to help work out a healthy balance between teaching and research in the face of growing student numbers.
I wish to serve as a voice for early career researchers in the Faculty, especially the PhD and Postdoc
community, and help to bring our concerns to the attention of the Faculty Board. I have been a part
of the Faculty of Archaeology for three years, first as a Research Master student and currently as a
PhD candidate. In between, I also worked in Dutch secondary education. As a member of the
Faculty Council, I want to contribute to better policy making, especially concerning education, help
strengthen the position of early career researchers, and foster cooperation across the entire Faculty.