Research
New NWO call for 'HIV cure for all': registration deadline is 1 November 2022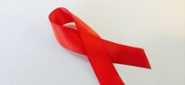 Every year, 1.5 million people worldwide become infected with HIV and 650,000 people die from AIDS. Important steps are being taken in the treatment of HIV, but the real breakthrough has not yet happened.
NWO and Aidsfonds want to change this. In this call, interdisciplinary collaboration is key. NWO is not only looking for scientists inside, but also just outside the HIV field. These include social and behavioural scientists, humanities scientists, data scientists and technical scientists.
Participation in the Sandpit workshop (9-13 January 2023) is a prerequisite for a chance to receive funding. The application deadline to attend is Tuesday 1 November 2022.
Website Sandpit workshop 'HIV cure for all'