Organisation
Introducing... The Marketing & Communications department
The Marketing and Communications Department of Leiden Law School...Who actually work there, what do they do exactly and how can you reach them? High time for a (re)introduction.
Marketing & Communications team
The Marketing & Communications department advises, facilitates, and supports the faculty and its staff in achieving its goals through communication and marketing. The team is committed to increasing the faculty's brand awareness by showcasing who we are, what we do and how we make an impact in society.
In addition, the department also focuses on recruiting students. They visit schools and fairs and promote the faculty online. Open days and trial study days are also valuable contact moments to recruit students.
To make the most of your event or research project, coordinating with communications is essential. Be sure to inform the communications team so they can make the necessary preparations. A photographer or reporter must be booked and creating communication tools takes production time. So please make sure to contact the team sooner rather than later at communicatie@law.leidenuniv.nl.
Alumni & labour market relations, and fundraising
Our alumni contribute to the growth and prosperity of the faculty in many different ways. The university is also committed to contributing to development of its alumni after they have graduated.
In turn, alumni contribute to the studies of our current students. They share information about their own career choices, are available for the Mentor Network, in which they help students with career choices, or talk about their work experience.
New staff members introduce themselves
I started as a junior fundraiser for the Faculty of Law on 1 March 2023. My time studying in Leiden was very valuable to me and so working at Leiden University gives me the opportunity to contribute to that. From my position, I am involved in securing scholarships for international students wishing to pursue a master's or advanced master's degree in Leiden or The Hague. I am also involved in setting up a new fund called Leiden Law Fund. This fund, in cooperation with the Leiden University Fund, will offer new opportunities to enable further academic research. If you are interested in my work or would like to exchange ideas, please feel free to contact me at l.w.van.berkum@law.leidenuniv.nl.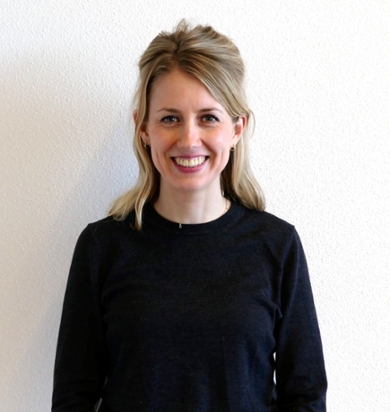 Since 1 March, I have been working as academic editor. It is my objective to bring faculty research to the attention of the general public, fellow scientists, staff, and students in a high-quality manner.
Conducting research is a craft and so is communicating about it. In collaboration with the researchers, I try to come up with the best way to achieve the strongest possible impact. What is the optimal timing for publishing a story, which communication channels are we going to use, and who is best placed to present the story? We act together on this, so teamwork.
I owe a lot to Leiden University. I studied law here from 2007 to 2011 and was able to go on exchange to Oxford University. These experiences formed a good foundation for my subsequent steps into the legal profession. As academic editor, I still deal with legal matters, but leave the legal analysis to others.
You can find me in room B.4.17 (KOG). The door is always open if you would like to brainstorm on how we are going to tell your story.
When I was still in high school, I wanted to study law. That dream fell through when I first saw all those thick law books. Instead, I started following my other passion: English. At that time, I did not know that I would have even thicker literature books in front of me (those law volumes were much less intimidating in retrospect). Still, I managed to bring law back into my life by specialising in legal translation. The icing on the cake was when I got the opportunity to work as a translator at a law firm during my masters.
Now I get to look at law from a different angle, as a translator at Leiden Law School. I devote five days a week to translations for the Marketing & Communication and Educational Policy departments, but please feel free to contact me for a linguistic question or a friendly chat via j.e.lim@law.leidenuniv.nl.
Curious about the rest of the team?
On the webpage Marketing & Communication you will find a complete overview of the entire team. Click on someone's photo to get to know more about them and figure out how to best contact them.