Get a discount at University Sports Centre Leiden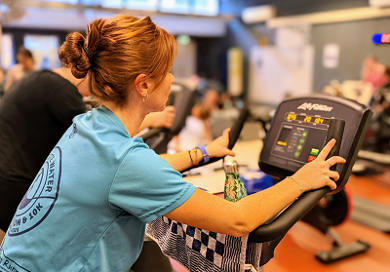 Did you know that Leiden University staff members get a discount on all facilities at the University Sports Center (USC)? And that you can use the Terms of Employment Individual Choices Model to offset your annual USC membership against your gross salary, end-of-year bonus or holiday pay. This can give you a tax benefit of about €120 depending on your gross salary.
Free trial class for staff
Wondering what USC has to offer? Join the circuit training for staff on Wednesday mornings and see. It's a fun and active way to start your day and meet colleagues from other departments. Request an inspiration pass on the USC website and try the training for free. See this page for more information.