Arts and leisure - Music
World Music Series: Singing around the World
Thursday from 16:00-17:00 h
Teacher

Aleksandra Popovska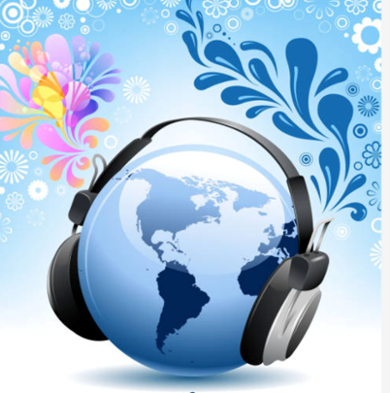 For whom
Beginners with a good musical ear are encouraged to apply for this course as well as students with previous singing experience and the ability to read notes.

Content
The songs, from many cultures and traditions, capture a message of oneness, connection, empathy, and empowerment. A simple act of singing can boost one's mood and well-being.
Each session will provide some physical and vocal warm-ups, and address some non-western singing techniques while exploring a range of uplifting and inspiring songs to sing. Enchanting melodies from Africa, unexpected rhythms from the Balkans, Spanish lullabies, traditional chants from Nordic countries, Indian mantras, etc.. Songs with universal themes of love and longing, loss and joy will be sung. The atmosphere of these classes is relaxed and friendly.
Students testimonies :
"The lessons have become one of the landmarks in my week. Starting with gentle physical movement and breath awareness, leading into the vocal warmups feels like a natural invitation to sound and song. Each song has its own emotional landscape which we are invited to discover and in the process get in touch with our own feelings."

Teacher
Aleksandra Popovska's career spans two decades and several countries; she is known internationally as a singer, voice teacher, composer, and community choir leader. Her work has taken her to over fifteen countries collaborating and inspiring many students and artists. She was trained in various music disciplines (voice, a composition for media, music education, and music production) in The Netherlands, UK and Macedonia.
She had more than a hundred performances on various podia around the world (to name a few: Rotterdam Opera Festival, Neuköllner Oper-Berlin, Macedonian National Opera & Ballet, etc.).
Aleksandra participated in recordings of over fifteen CDs in different music genres.
Aleksandra is a member of the Dutch Asociation of vocal pedagogues and Dutch Asociation of composers.

Is the registration link not working? Please contact the LAK via info@lakcursussen.nl or tel: 071 - 5272314 | 5272317
Anyone who registers for a LAK course, thereby agrees to the LAK terms and conditions

Register on time! A course can only start with enough participants (this will be decided a week before the start).