Arts and leisure - Dance
Workshop Authentic Movement
Sunday 19 February 2023 13 :00-17:00 h (30 minutes break in between)
Teacher

Willemieke Verweij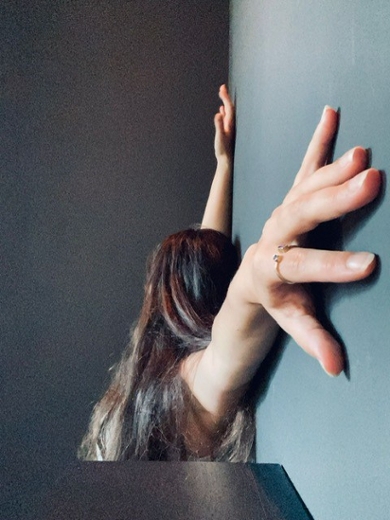 For whom
For advanced practitioners and teachers.

Content
To be authentic is seen as a virtue. When you are authentic you speak your mind, stay true to yourself and you seem to know exactly what is for you and what isn't. We all look for an authentic life, but what does it imply and how can we tune into this process of becoming?
Authenticity as a concept has been commercialized in many ways, yet ironically enough by conceptualizing authenticity we moved away from the essence. The beauty and power of authenticity lies within the lived experience, the lived body, the here and now.

During this workshop we will focus on the key principles for authentic movement. How can you foster your own authentic presence on stage, but also how to teach in a way that fosters authenticity in your students.
The training will be movement based, exploring different movement practices. It will include an exploration on how the principles can be implemented within your own teaching or movement practice.
Teacher
Willemieke Verweij.
Growing up in a remote part Zimbabwe it wasn't possible to start ballet as young as everybody else, but after moving back to the Netherlands she was determined to become a ballerina. She developed herself as an all-round dancer, in styles like contemporary, jazz, dancehall and of course ballet. This passion led Willemieke to complete her studies at the Royal Academy of Dance in London, Willemieke also finished her Yoga teacher training with the Baptiste Institute and has developed dance/yoga classes like Yoga Barre and Yin Ballet. Her biggest passion is teaching dance and yoga. Through teaching she hopes to inspire, empower and create possibilities for growth as a group (tribe) as well as individually.
Please contact info@lakcursussen.nl if you have troubles registering for the courses. You can also give us a call at 071 527 2317 | 527 2314
Through registering you are agreeing to the terms and conditions of the LAK.
Register on time! A workshop can only start with enough participants (this will be decided a week before the start).