Community Meeting
Network Meeting: Spaces for Active Learning
Date

Thursday 19 September 2019

Time

Address

Room

2.17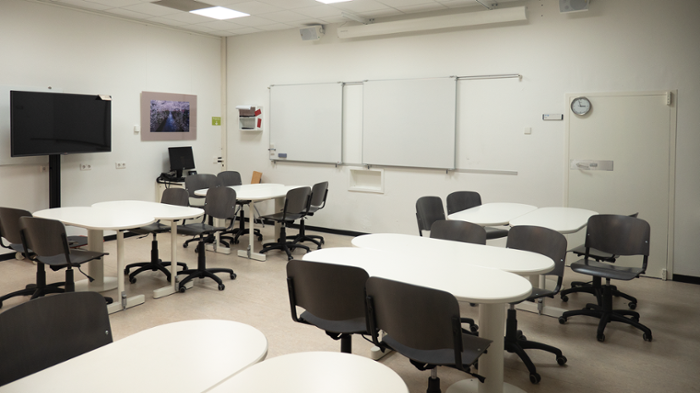 Anyone interested in or currently working on the theme 'active learning' is welcome to join the monthly network meeting. This network aims to share problem-solving resources, to highlight best practices, to align inter-faculty efforts, and to uncover root cause issues. Membership for this network is open to academic and non-academic staff, and students are also very welcome. An interest in the subject is enough to bring value to the network.
As part of the network, we meet each occasion in a different active learning room. In September, we meet in Lipsuis 217, a classroom activated by its many writing surfaces and flexible furniture.

From the meeting in July, some preliminary goals have been set, with a focus on both the design and implementation of active learning. As a group, we're interested in supporting teachers and developing spaces, and aligning on vision for the future. The scope of the network is to:
Get to know the initiatives running throughout all the University's faculties and expertise centres
See and experience the spaces for active learning and teaching at LU and LUMC
Assess the needs of knowledge and expertise to be gained
Grow a body of shared tools, resources, and approaches to the theme
Share best practices and learn from each other how to successfully design and support spaces for impact on learning outcomes
Do you have expertise to share, or do you seek expertise in this area? Do you have ideas about how the theme can be taken further? The wider the network, the more that can be accomplished.

Tea & Coffee will be provided. Please note the meeting will be in English.