Lecture | Leiden Interdisciplinary Migration Seminar (LIMS)
The state as a policy problem: Egyptians in Amsterdam
Date

Tuesday 14 September 2021

Time

Serie

Address

Room

Conference room (2.60)
LIMS talk by Wiebe Ruijtenberg (Leiden University, Cultural Anthropology and Development Sociology), entitled 'The state as a policy problem: Egyptians in Amsterdam'.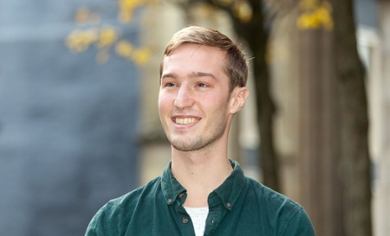 Abstract
If they exist at all, 'nation-states' and 'immigrants' exist by virtue of each other. Nation-states are built on the distinction between 'nationals' or 'non-nationals', and people become 'immigrants' by settling across nation-state borders. As Abdelmalak Elsayad points out, this means that, when thinking about migration, we always also think about the nation-state. Of course, we do not always do so explicitly. To the contrary, when thinking about migration, we tend to think with the language and categories of state policies, a kind of thinking that takes the nation-state for granted and reproduces (im)migration and (im)migrants as a policy problems.

In my dissertation, I build on a year and a half of fieldwork with Egyptians in Cairo and Amsterdam to turn things around, i.e. to re-naturalize human mobility and de-naturalize nation-states by treating them as policy problems for people on the move. During fieldwork, I found that, for the Egyptians I worked with, the Dutch state was many things at once: a source of hope, fear and doubt; an educator, care-taker, and administrator; a partner in crime, a friend, and a foe. In my dissertation, I explore how Egyptian immigrants made sense of and managed the many faces of the Dutch state, as they crossed the Dutch borders, incorporated in Amsterdam, became parents and raised Dutch citizens, and grew older and eventually passed away. In the process, I explore 'nation-states' and 'immigrants' in their different guises, and in relation to each other.
LIMS
The Leiden Interdisciplinary Migration Seminars (LIMS) aim at fostering further discussion across disciplines on migration-related topics and creating an open dialogue between the speakers and the attendees. The seminars are a platform for those at Leiden University working on migration-related topics.