Conference
Dante Day
Date

Monday 6 September 2021

Time

Address

Room

0.11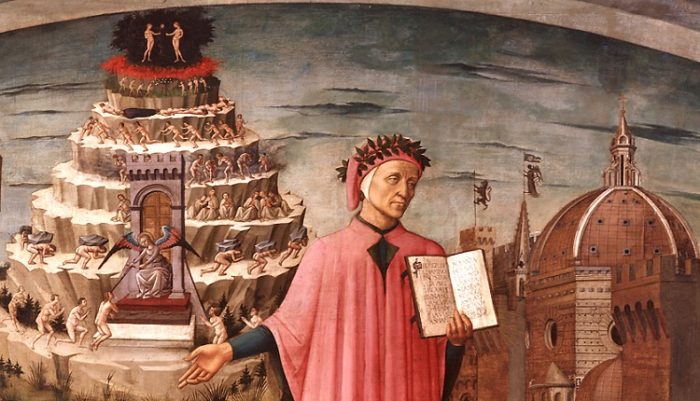 2021 marks the 700th anniversary of the death of Dante Alighieri. In order to celebrate the great poet, the Italian department of Leiden University announces a day of study dedicated to him. The event is in collaboration with the Italian Cultural Institute in Amsterdam and the association Werkgroep Italie Studies.
The Dante Day will be held at the Leiden University on 6 September 2021 from 13.00 until 17.00 (Gravensteen building).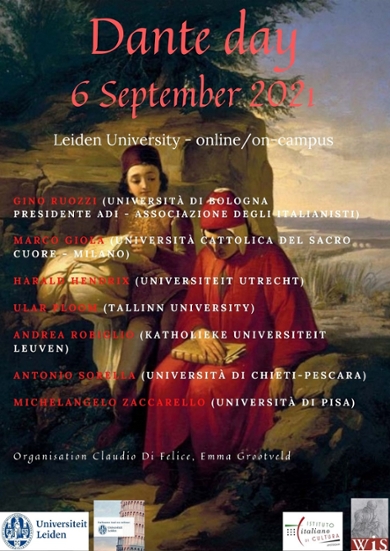 Invited speakers:
Gino Ruozzi, President of the ADI Association of Italianists (Università di Bologna),
Marco Giola (Università Cattolica del Sacro Cuore - Milano),
Harald Hendrix (Universiteit Utrecht University),
Ülar Ploom (Tallinn University),
Andrea Robiglio (Katholieke Universiteit Leuven),
Antonio Sorella (Università di Chieti-Pescara),
Michelangelo Zaccarello (Università di Pisa).
Given limitations due to anti-Covid-19 protocols, enrollment (and eventual disenrollment) is obligatory for attendees who want to come to Leiden. Inscriptions can be submitted within 31 August 2021 via the email address italiaansleiden@gmail.com.
The event will also be available on the Zoom digital platform at the address https://universiteitleiden.zoom.us/j/63581679185?pwd=QXh6VmNRdlF4TUsrM0VraWRSVmpidz09 (Meeting ID: 635 8167 9185, Passcode: Dante@2021).