Webinar | Cleveringa Dallaire critical conversation series
Ethical decision making and moral dilemmas
Date

Thursday 30 September 2021

Time

Explanation

11:30 MST • 13:30 EST • 14:30 AST

Address

Online
This conversation considers the challenge of legal and ethical decision making when faced with moral dilemmas. How do leaders and witnesses maintain their moral compass? Witnessing the evidence and impact of war can lead to stress and burnout at work and at home. Is there a way to protect yourself and your loved ones from this outcome?
Hosts
Director, Heroes in Mind Advocacy and Research Consortium (HiMARC)
Suzette Brémault-Phillips is an occupational therapist and associate professor in the Faculty of Rehabilitation Medicine at the University of Alberta, and director of the Heroes in Mind Advocacy and Research Consortium (HiMARC), a provincial hub for research, teaching and service for military, Veteran, public safety personnel and their families. An experienced clinician-scientist who holds a PhD in spirituality, she has been sought out for her subject matter expertise in resilience, moral injury and PTSD by the Canadian Armed Forces and Veterans Affairs Canada.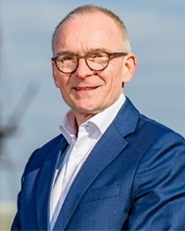 Clinical Psychiatrist and Professor, Leiden University
Eric Vermetten is a clinical psychiatrist and Colonel working with veterans and other uniformed officers as strategic advisor of research at the Military Mental Health Service with the Dutch Ministry of Defence and ARQ National Psychotrauma Center. He holds professorships in psychiatry at Leiden University and NYU. Vermetten's research is in the field of stress, trauma, complex PTSD and neuroscience. His research has special focus on combining biological-based interventions in psychotraumatology with novel technology and novel drug developments, in particular MDMA, psilocybin, ketamine and medical cannabis.
Elder
Elder Betty Letendre is a Cree/Métis woman from the Papaschase Band and is a direct descendant of Papastewo. She grew up near Lac La Biche, Alberta, Canada. Her parents, her first teachers, lived off the land in a traditional way. She is grounded in her Cree/Metis culture and traditions, speaks Cree and mentors Cree language students. Betty is an advocate for a just and safe society where all children, families and community are accepted and nurtured – a world without discrimination where all people work together towards a shared vision. In her capacity as Elder, she provides leadership to the Council of Elders and serves as Manager of Edmonton Catholic Schools Council of Elders. As an Elder Betty works with many different community agencies to improve the lives of families, youth and children.
Moderator
Associate Provost and Professor of Peace and Conflict Studies, Fresno Pacific University
Gregory Zubacz researches and teaches in the fields of victimology, criminology, corrections, restorative justice, peacemaking, mediation, church conflict and conflict management. He is currently associate provost of Fresno Pacific University, where he also served as director of the Center for Peacemaking and Conflict Studies. He is a bi-ritual Ukrainian Catholic priest with the Eparchy of Chicago and Diocese of Fresno, and previously served as a military chaplain in the Canadian Armed Forces, as well as in prison and hospital chaplaincy.
Speakers
Professor of International Law, Leiden University
Robert Heinsch is an associate professor at the Grotius Centre for International Legal Studies at Leiden University, and directs the LL.M. programme in public international law. He was appointed rapporteur of the International Law Association study group on the "The Conduct of Hostilities under International Humanitarian Law – Challenges from 21st Century Warfare." He has published in the fields of international criminal and international humanitarian law, including a monograph on the jurisprudence of the Yugoslavia and Rwanda war crimes tribunals.
Attorney, Writer and Activist
Delia Opekokew is a Cree lawyer and writer from the Canoe Lake First Nation in Saskatchewan, Canada. She was the first woman First Nations lawyer to be admitted to the bar association in Ontario and in Saskatchewan, and the first woman ever to run for the leadership of the Assembly of First Nations. During her childhood, she experienced residential schools first hand. As an attorney, she has specialized in Indigenous treaty rights and Aboriginal Law, been an adjudicator with the Indian Residential Schools Adjudication Process, and continues to be involved in Indigenous activism, paving the way for numerous Indigenous women to follow in her footsteps.
Former Dutch Chief of Defence
General Peter van Uhm served 40 years as an infantry officer in the Royal Netherlands Army. He held important positions from battalion commander to Ministry of Foreign Affairs liaison officer to the head of the military-strategic affairs division of the defense staff before being promoted to full general and assigned chief of the Royal Netherlands Army and chief of defense. Today he serves as a board member of the National Parc De Hoge Veluwe and of Thales Netherlands, as an ambassador for the Dutch Assistance Dogs Foundation, and as consultant to the firm PwC.
Special Representative of the UN Secretary-General for Children and Armed Conflict and former member of the Argentinian armed forces
Virginia Gamba is the fourth special representative of the UN Secretary-General for children and armed conflict. She has had a long career in peace and security, human security and disarmament issues. She previously served as deputy director on safety and security at the Instituto Superior de Seguridad Publica, Ministry of Justice, Buenos Aires. Prior to that she served as peace and security consultant to the Africa Union, deputy director of the Institute for Security Studies in South Africa, and director for South-South Interactions of Safer Africa. She previously taught Latin American security studies at King's College, London.
Registration form
Presented in collaboration with