Webinar | Cleveringa Dallaire critical conversation series
Moral leadership and courage from different perspectives
Date

Wednesday 22 September 2021

Time

Explanation

11:30 MST • 13:30 EST • 14:30 AST

Address

Online
This introductory Cleveringa Dallaire critical conversation will see General Roméo Dallaire share his experience as a moral leader and decision maker during the Rwandan genocide. Panelists will reflect on moral leadership and courage and its impact on individuals and communities.
Watch again
Hosts
Director, Heroes in Mind Advocacy and Research Consortium (HiMARC)
Suzette Brémault-Phillips is an occupational therapist and associate professor in the Faculty of Rehabilitation Medicine at the University of Alberta, and director of the Heroes in Mind Advocacy and Research Consortium (HiMARC), a provincial hub for research, teaching and service for military, Veteran, public safety personnel and their families. An experienced clinician-scientist who holds a PhD in spirituality, she has been sought out for her subject matter expertise in resilience, moral injury and PTSD by the Canadian Armed Forces and Veterans Affairs Canada.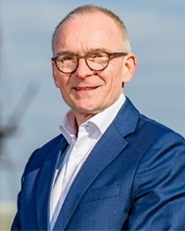 Clinical Psychiatrist and Professor, Leiden University
Eric Vermetten is a clinical psychiatrist and Colonel working with veterans and other uniformed officers as strategic advisor of research at the Military Mental Health Service with the Dutch Ministry of Defence and ARQ National Psychotrauma Center. He holds professorship in psychiatry at Leiden University and is on adjunct faculty of New York University. Vermetten's research is in the field of stress, trauma, complex PTSD and neuroscience. His research has special focus on combining biological-based interventions in psychotraumatology with novel technology and novel drug developments, in particular MDMA, psilocybin, ketamine and medical cannabis. He is a subject matter expert on resilience, PTSD and moral injury.
Moderator
Executive Director, Dallaire Institute for Children, Peace and Security
Shelly Whitman is executive director of the Dallaire Institute, where she leads an international team based in Canada, Rwanda and South Sudan. Previously she worked as head of research on the inter-Congolese dialogue under the direction of former Botswana president, Sir Ketumile Masire, and as a research consultant at UNICEF in New York where she worked under on the OAU Rwanda Genocide Report. Whitman has also taught international development studies and political science at Dalhousie University, Saint Mary's University and the University of Botswana.
Speakers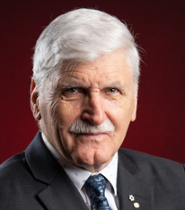 Former Canadian Senator and Lieutenant-General Roméo Dallaire holds the 2020-21 Cleveringa Chair at Leiden University. Throughout his distinguished military career, General Dallaire served most notably as Force Commander of the UN Assistance Mission for Rwanda during the 1994 genocide. General Dallaire provided the UN with information about the planned massacre, which ultimately took more than 800,000 lives in less than 100 days; yet, permission to intervene was denied and the UN withdrew its peacekeeping forces. General Dallaire disobeyed the command to withdraw and remained in Rwanda to fulfill his ethical obligation to protect those who sought refuge with the UN forces.General Dallaire's revelation that he suffered from PTSD and moral injury as a direct result of his mission paved the way for destigmatizing this potentially lethal operational stress injury among military veterans.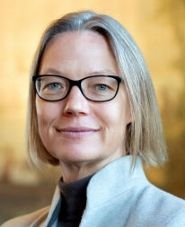 Rector Magnificus, Leiden University
Hester Bijl is Rector Magnificus of Leiden University. She is a full professor of numerical mathematics at the Mathematical Institute in Leiden. Before moving to Leiden in 2016, she spent 17 years at the Faculty of Aerospace Engineering at Delft University of Technology, where she ultimately held the post of dean of the faculty. She holds a PhD in numerical mathematics and an MA in English language and literature.
President, University of Alberta
Bill Flanagan is president and vice-chancellor of the University of Alberta. He served as the dean of law at Queen's University from 2005 to 2019. His scholarly work spans property law, corporate law and international trade law. He holds a BA (English and philosophy) from Carleton University, a JD from the University of Toronto, a DEA in International Economic Law from Université Paris I-Sorbonne, and an LLM from Columbia University.
Author and motivational speaker
Michel Chikwanine is a motivational speaker and co-author of the graphic novel, Child Soldier: When Boys and Girls are Used in War. He grew up amid the terror of the Great War of Africa in the Democratic Republic of Congo. Much of his childhood was ravaged by the death and decay of a war that claimed the lives of 5.8 million people, his father included, and forced him to be a refugee and child soldier. Now a UN fellow for people of African descent and a graduate from the University of Toronto, he has spoken to over 800,000 people, inspiring them to find hope through social responsibility.
Former UN Command; Special Appointment, Advocacy
Patrick Cammaert is a retired Dutch general with the Royal Netherlands Marine Corps and the United Nations, where he served as Force Commander in Ethiopia and Eritrea (UNMEE) and General Officer Commanding (GOC) the Eastern Division in the Democratic Republic of Congo (MONUC), among other significant roles. Since his retirement in 2007, he has been an expert advocate for issues such as leadership in crisis circumstances, international peace and security, protection of civilians, peacekeeping, mediation and security sector reform. In 2008 he was awarded the Carnegie-Wateler Peace Prize in the Peace Palace in The Hague.
Presented in collaboration with