Webinar | Cleveringa Dallaire critical conversation series
The cost of leadership and moral courage
Date

Wednesday 29 September 2021

Time

Explanation

11:30 MST • 13:30 EST • 14:30 AST

Address

Online
In this conversation, international leaders discuss the cost of moral courage: how do leaders lead in the face of grief, loss and adversity? How do they preserve their role as leader when confronted with the horrors of children being recruited and used as soldiers? Young people are encouraged to develop leadership skills, but it's also important to teach them how to lead despite adversity and prepare for when things go wrong.
Watch again
Audio transcript
Read or listen to what was said during this session.
Hosts
Director, Heroes in Mind Advocacy and Research Consortium (HiMARC)
Suzette Brémault-Phillips is an occupational therapist and associate professor in the Faculty of Rehabilitation Medicine at the University of Alberta, and director of the Heroes in Mind Advocacy and Research Consortium (HiMARC), a provincial hub for research, teaching and service for military, Veteran, public safety personnel and their families. An experienced clinician-scientist who holds a PhD in spirituality, she has been sought out for her subject matter expertise in resilience, moral injury and PTSD by the Canadian Armed Forces and Veterans Affairs Canada.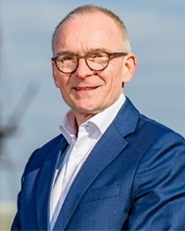 Clinical Psychiatrist and Professor, Leiden University
Eric Vermetten is a clinical psychiatrist and Colonel working with veterans and other uniformed officers as strategic advisor of research at the Military Mental Health Service with the Dutch Ministry of Defence and ARQ National Psychotrauma Center. He holds professorship in psychiatry at Leiden University and is on adjunct faculty of New York University. Vermetten's research is in the field of stress, trauma, complex PTSD and neuroscience. His research has special focus on combining biological-based interventions in psychotraumatology with novel technology and novel drug developments, in particular MDMA, psilocybin, ketamine and medical cannabis. He is a subject matter expert on resilience, PTSD and moral injury.
Moderator
Vice President, Research & Innovation, Dalhousie University
Alice Aiken is vice president, research and innovation at Dalhousie University. Her own research focuses on health systems transformation and evidence-informed policy making. She is a co-founder and the former scientific director of the Canadian Institute for Military and Veteran Health Research and has received multiple commendations for her commitment to the health and well-being of military personnel, veterans, and their families. She served in the Canadian Armed Forces for 14 years, first as a ship's navigator and then as a physiotherapist.
Speakers
Professor, Institute of Security and Global Affairs, Leiden University
A former minister of foreign affairs, Bert Koenders is now a special envoy of the World Bank, a member of the board of trustees of the International Crisis Group, a commissioner of the International Commission on Missing persons, and a professor at Leiden University in the Institute of Security and Global Affairs, War, Peace and Justice.
CD Captain(N) RCN - Retired
Ken served thirty-five years in the Royal Canadian Navy. His tours of duty included many complex and challenging operational assignments both at home and abroad. He has commanded at sea and ashore in several key operational appointments and was recognized for his outstanding leadership and resource management skills. Following his retirement in Sep 2012, Ken now volunteers his time to champion veterans' issues. In 2016, Ken participated in the first cohort program with the Dallaire Institute as a Veteran Trained to Eradicate Child Soldiers (VTECS). Since then, he has supported the Dallaire Institute in facilitating training of security sector actors in Sierra Leone, Kenya, Uganda and Rwanda and currently provides consulting expertise on several key projects.
Security Strategist, Gender Advisor, Veteran (Defence Forces Ireland)
Deirdre Carbery is a security strategist, gender advisor and military veteran. As an infantry officer for 15 years, Carbery held appointments as operations officer, specialist trainer, and gender and child protection advisor. Carbery has a comprehensive background in gender, diversity and inclusion, working with the UN and NATO to progress the women, peace and security agenda internationally. Carbery is an external instructor and facilitator on the UK Defence Human Security Advisors Course in the UK Defence Academy, Shrivenham.
Presented in collaboration with