Webinar | Cleveringa Dallaire critical conversation series
Moral injury and intergenerational trauma
Date

Wednesday 13 October 2021

Time

Explanation

11:30 MST • 13:30 EST • 14:30 AST

Address

Online
This conversation considers how moral injury can impact a society at large. What is the intergenerational impact of trauma on individuals, their families and their communities? How much of a role does biology play in understanding intergenerational trauma experienced by child soldiers, combat veterans and Holocaust survivors, for example?
Watch again
Audio transcript
Read or listen to what was said during this session.
Hosts
Director, Heroes in Mind Advocacy and Research Consortium (HiMARC)
Suzette Brémault-Phillips is an occupational therapist and associate professor in the Faculty of Rehabilitation Medicine at the University of Alberta, and director of the Heroes in Mind Advocacy and Research Consortium (HiMARC), a provincial hub for research, teaching and service for military, Veteran, public safety personnel and their families. An experienced clinician-scientist who holds a PhD in spirituality, she has been sought out for her subject matter expertise in resilience, moral injury and PTSD by the Canadian Armed Forces and Veterans Affairs Canada.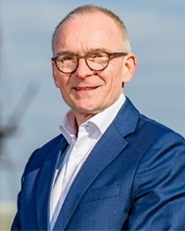 Clinical Psychiatrist and Professor, Leiden University
Eric Vermetten is a clinical psychiatrist and Colonel working with veterans and other uniformed officers as strategic advisor of research at the Military Mental Health Service with the Dutch Ministry of Defence and ARQ National Psychotrauma Center. He holds professorship in psychiatry at Leiden University and is on adjunct faculty of New York University. Vermetten's research is in the field of stress, trauma, complex PTSD and neuroscience. His research has special focus on combining biological-based interventions in psychotraumatology with novel technology and novel drug developments, in particular MDMA, psilocybin, ketamine and medical cannabis. He is a subject matter expert on resilience, PTSD and moral injury.
Moderator
Professor of Psychiatry, University of Alberta
Andy Greenshaw is a professor in psychiatry in the Faculty of Medicine and Dentistry at the University of Alberta. He is scientific director of the APEC Digital Hub for Mental Health, which serves 2.7 billion people in the Pacific Rim, including Indigenous stakeholders. He has broad interests in biological and psychosocial areas in biological psychiatry and behavioural neuroscience. His research focus includes the application of machine-learning and data-mining to predict differential diagnosis and treatment responses in mental disorders.
Speakers
Professor and Vice Chair of Psychiatry, Veterans Affairs
Rachel Yehuda is a professor and vice chair of psychiatry for Veterans Affairs and professor of neuroscience at the Icahn School of Medicine at Mount Sinai. Her research has focused on the enduring effects of trauma exposure in combat veterans, Holocaust survivors, and victims of 9/11 and interpersonal violence. Her work has resulted in an understanding of the epigenetic changes associated with trauma and PTSD, and also molecular alterations in association with intergenerational trauma. She established the Center for Psychedelic Psychotherapy and Trauma Research at Mount Sinai, which integrates brain imaging and molecular neuroscience in PTSD with clinical trials using psilocybin and MDMA assisted psychotherapy and other related medicines.
Professor of Neuroscience, Canadian Centre for Behavioural Neuroscience, University of Lethbridge
Gerlinde Metz is a professor of neuroscience and holds an endowed chair at the Canadian Centre for Behavioural Neuroscience at the University of Lethbridge. Her research focuses on the influence of experience and environment on brain plasticity and behaviour. Her research on Parkinson's disease and recovery from stroke indicated that adverse experience at any time in life can become a predisposing or a precipitating factor of disease. More recently, her laboratory has developed unique models to explore transgenerational inheritance of stress responses.
Executive Director, Dallaire Institute for Children, Peace and Security
Shelly Whitman is executive director of the Dallaire Institute, where she leads an international team based in Canada, Rwanda and South Sudan. Previously she worked as head of research on the inter-Congolese dialogue under the direction of former Botswana president, Sir Ketumile Masire, and as a research consultant at UNICEF in New York where she worked under on the OAU Rwanda Genocide Report. Whitman has also taught international development studies and political science at Dalhousie University, Saint Mary's University and the University of Botswana.
Professor of Children's Rights Law, Addis Ababa University
Dr. Benyam Mezmur is professor of children's rights law at the Addis Ababa University in Ethiopia. He chairs the United Nations Committee on the Rights of the Child (CRC) and the African Committee of Experts on the Rights and Welfare of the Child (ACERWC) of the African Union. Mezmur is also an associate professor of law at the Dullah Omar Institute for Constitutional Law, Governance and Human Rights at the University of the Western Cape in South Africa, where he coordinates the Children's Rights Project.
Presented in collaboration with