Webinar | Cleveringa Dallaire critical conversation series
Re-envisioning leadership
Date

Thursday 28 October 2021

Time

Explanation

11:30 MST • 13:30 EST • 14:30 AST

Address

Online
Watch again
This conversation asks participants to consider what approach to leadership is needed in our current context. What can we learn from examples of moral courage to inform the future of leadership? What are some strategies to effectively teach moral courage?
Hosts
Director, Heroes in Mind Advocacy and Research Consortium (HiMARC)
Suzette Brémault-Phillips is an occupational therapist and associate professor in the Faculty of Rehabilitation Medicine at the University of Alberta, and director of the Heroes in Mind Advocacy and Research Consortium (HiMARC), a provincial hub for research, teaching and service for military, Veteran, public safety personnel and their families. An experienced clinician-scientist who holds a PhD in spirituality, she has been sought out for her subject matter expertise in resilience, moral injury and PTSD by the Canadian Armed Forces and Veterans Affairs Canada.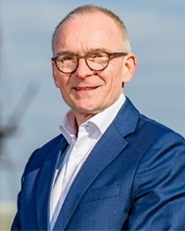 Clinical Psychiatrist and Professor, Leiden University
Eric Vermetten is a clinical psychiatrist and Colonel working with veterans and other uniformed officers as strategic advisor of research at the Military Mental Health Service with the Dutch Ministry of Defence and ARQ National Psychotrauma Center. He holds professorship in psychiatry at Leiden University and is on adjunct faculty of New York University. Vermetten's research is in the field of stress, trauma, complex PTSD and neuroscience. His research has special focus on combining biological-based interventions in psychotraumatology with novel technology and novel drug developments, in particular MDMA, psilocybin, ketamine and medical cannabis. He is a subject matter expert on resilience, PTSD and moral injury.
Moderator
Postdoctoral Fellow, Heroes in Mind, Advocacy, and Research Consortium (HiMARC)
Lorraine Smith-MacDonald is a clinician-scientist with expertise in mental health, trauma and spirituality. She is a postdoctoral fellow with the University of Alberta's Heroes in Mind, Advocacy, and Research Consortium (HiMARC), a provincial initiative researching the health and wellbeing of military, veterans, public safety personnel and their families. Her research focuses on PTSD and moral injury, particularly the intersectionality of mental and spiritual domains of health.
Speakers
Author and Journalist
Roxane van Iperen is a Dutch writer and journalist who recently published a book about Gen. Roméo Dallaire, called The Genocide Fax. Her previous book, The Sisters of Auschwitz, about two Jewish sister's resistance during WWII, was an international bestseller and won a literary prize. She focuses on genocide, power dynamics and victim complicity. Formerly she worked as an attorney in the corporate sector. As a freelance writer and journalist she has published in Vrij Nederland, Het Financieele Dagblad, Het Parool and De Morgen, among others. In 2016 she was a guest correspondent in Brazil for De Correspondent.
Founder and Executive Director, The Rainmaker Enterprise
James Thuch Madhier founded The Rainmaker Enterprise, a non-profit that brings solar-powered water infrastructure to conflict-affected regions. Madhier fled the Sudanese civil war as a teenager and relocated to a Kenyan refugee camp. He excelled in school and won a scholarship and resettlement that brought him to the University of Toronto. He is involved in international cooperation with the UN High Commissioner for Refugees, the UN Alliance of Civilization, and the European Union, where he has been celebrated as a burgeoning leader and advocate in high-level discussions on trade for inclusive and sustainable growth.
Occupational Therapist, Veterans Affairs Canada; Postdoctoral Fellow, Leiden University Medical Centre
Chelsea Jones is an occupational therapist with Veterans Affairs Canada's Edmonton Operational Stress Injury Clinic. A former PhD student with the University of Alberta's Heroes in Mind, Advocacy, and Research Consortium (HiMARC), she publishes and presents internationally on topics such as concussions, mental health, occupational therapy in the military context, veteran-friendly education, tinnitus, cognitive assessment and rehabilitation, workplace reintegration/return to duty, mobile health, digital health, and novel psychotherapies including virtual reality. She is currently a postdoctoral fellow at Leiden University Medical Centre where she continues her work with trauma-affected populations and novel interventions.
Presented in collaboration with