Conference | PhD Career Event 2021
REGISTRATION CLOSED | Your PhD, what next?
Date

Tuesday 26 October 2021 - Thursday 28 October 2021

Address

Online and on-campus in the Lipsius building in Leiden
Register for the PhD Career Event 2021
Please note that the workshops are already fully booked. However, you can still join the informative online sessions. Please see below for the links to the open online sessions.
Do you already know what comes next after your PhD? Are you wondering how to accomplish the transition from academia to the labour market?
All PhD candidates and postdocs of the Faculties of Humanities, Social & Behavioural Sciences, Governance & Global Affairs and Archeology are invited!
Check the collaborative space to post links and information about this conference.
Registration has now closed. If you have a question, please contact phdcareerevent@hum.leidenuniv.nl.
The event is free for all PhDs and postdocs of the participating Faculties, whether you are an employed, contract or external PhD. The only exceptions are PhDs based at the ASCL and ICLON institutes. The costs for them are €100.
Check out the programme below or download the pdf.
Programme
11.00 - 11.45 | Informative session: Career Opportunities after your PhD
11.45 - 12.00 | Break
12.00 - 13.00 | Alumni Lunch Session FGW/ARCH
13.00 - 13.15 | Break
13.15 - 15.00 | Interactive Workshops round 2
Your Next Step: How to Make the Right Career Step?
Mental Fitness
Skills for the Future
15.00 - 15.10 | Break
15.10 - 15.50 | Informative session: Career trajectories of PhDs
15.50 - 1600 | Break
16.00 - 17.45 | Extra workshop Your Next Step: How to Make the Right Career Step?
See below for the detailed description of the programme's parts.
This programme takes place in the Lipsius building (Cleveringaplaats 1).
11.30 - 12.30 | Walk-in with coffee, tea, and sandwiches.
Photo opportunity for CV and LinkedIn. - Room 224
12.30 - 14.30 | Interactive Workshops round 3
Work On Your Personal Questions About Finding Your Next Career Step - Room 206
Becoming a Postdoc - Room 147
Personal Branding - Room 227
Skills For The Future - Room 228
14.30 - 15.00 | Coffee break.
Photo opportunity - Room 224
15.00 - 17.00 | Interactive Workshops round 4
Work On Your Personal Questions About Finding Your Next Career Step - Room 206
Can I do Science Communication? - Room 228
Personal branding - Room 227
Your Next Step: How to Make the Right Career Step? - Room 147
Please note that the on campus workshops have a limited capacity. In your registration you will be asked to choose a second one in case the first one has reached maximum capacity.
See below for the detailed description of the programme's parts.
Transitioning out of a PhD or Postdoc into the labour market is a challenging period that can throw up lots of practical and emotional challenges !
Our keynote provides a roadmap through which we may navigate this challenging period. A three part process will enable you to explore, understand and plan for your next role. Calling upon her experience working across numerous Universities with people at the moment of actively engaging in the design and implementation of their career strategy, Dr Danielle White presents an honest portrayal of some of the common assumptions, trends and obstacles that arise for many during this period.
Roadmap to work replicates the research process, where good quality questions, data, and analysis are fundamental to informed decision making and strategic planning. Utilising content from the various conference themes you will begin the first part of this process, a note taking tool that will support you in data collection will be introduced along with some suggestions for questions you might wish to address.
The chat function will be open throughout, comments and questions are welcome.
Biography Dr Danielle White
Dr Danielle White holds over 20 years of experience in career transition. She creates and facilitates career management programmes and research opportunities for PhDs, Postdocs and experienced academics.
These programmes engage practically with the challenges of this process and support those who attend to apply academic credentials and wider skills to careers within or outside higher education.
Following the completion of her Doctorate at the University of Manchester in 2014, Danielle White worked as a lecturer and researcher before becoming self-employed where she applied a theoretical understanding of social mobility theory to support proactive career management. Since she has supported hundreds of graduates to navigate complex professional challenges through one-to-one coaching, workshops, and research.
Informative sessions
Need to know and nice to know matters about living and working in the Netherlands for internationals.
From visa, residence permits, salary deductions and social benefits to the Dutch labour market and legal residence after your PhD.
For attendees who are really keen on residing long term, the pension scheme will be explained in short.
About Marlon van Leeuwen
Track record at Leiden University:
Teamleader Service Centre International Staff (2017 - current)
Responsible for the service center international staff (SCIS) with a team of 6 people. SCIS is committed to the easy landing of all international staff of Leiden University.
Policy maker HR (topics: Internationalisation and EHRM)
HR advisor/coach faculty of Science
In this online session various career paths and trajectories of PhDs in and outside academia are discussed based on empirical studies which are conducted among PhD holders in the Netherlands. For PhDs, whose unique skills allow them to make substantial contributions to their organizations, there is engaging and challenging work to be found in both academic and non-academic settings. In this session I will also present valuable recommendations from PhDs holders to particularly early career researchers like you.
Would you like to see a preview?
About Inge van der Weijden
Inge van der Weijden works as a senior researcher at the Center for Science and Technology Studies (CWTS) at the faculty of Social and Behavioural Sciences. She conducts both qualitative and quantitative research on the motivation, experiences and evaluation of scholars in order to better understand career development of scientists within and outside academia. Special attention is given to mental health and diversity. Inge also acts a PhD coordinator for all PhDs candidates at CWTS and serves as a coach in the Leiden Leadership Programme. She is also a board member of the Centre of Expertise for the Dutch PhD training.
Did you ever consider life beyond your PhD in terms of career perspective? If not, did you know that over 70% of all PhD's need to explore career possibilities outside of academia?

But where do you start your search? And even if you find organizations or sectors that offer research positions, how can you tell you fit in or meet the criteria? And even if you do meet the criteria, how do you get in touch with these organizations or sectors? To answer these questions AcademicTransfer developed three tools for young researchers who need to explore their next career step.

Let us show you how we can help you and let's work together in the further development of these tools!
About Els van der Borght
Els van der Borght is the communications advisor at AcademicTransfer, the Netherlands' top career platform for academics, researchers and scientists. She is responsible for all on- and offline communications, like defining communication strategies, (web) editing, mailings, blogs, social media and organizing events. Helping others planning their career is one of the reasons she loves working at AcademicTransfer.
Workshops
At a certain point in the PhD-trajectory it is essential to assess your future career, reflect on your professional ambition and make an analysis of both professional and personal strengths and weaknesses. Most scientists are less aware of the social, communication, directing and problem solving skills they have. But don't forget you already have experience with completing your thesis and often also with applying for grants, organizing conferences and directing your co-workers.
You clearly possess a collection of so called 'Transferable Skills'; these are skills one can use in any situation and which make you valuable for the job market. With use of some practical exercises this workshop will make sure you get a better view on your own skills. You will also be able to present them with the use of good examples during e.g. a job interview.
About Thierry Delatte
Dr Thierry Delatte is a certified coach and trainer specialized in strategic planning and
supporting people in their personal and professional discovery processes, especially
university students, academics, and professionals.
He has a PhD in molecular biology and twenty years of fundamental research.
This training is about the why, what and how of networking outside academica. We first show you what are the benefits of a good network. Then we discuss the networking opportunities and how you benefit optimally from them. Introducing yourself to the CEO of a company that you wish to work for is easier said than done. There we practise the different ways to make contact and teach you how you can raise the chances of a first encounter. When the ice is broken, it is important to maintain your network. We show you how you can do this. Finally we show you how to find time for networking and how you make it part of your working life.
About Hermen Visser
Hermen Visser (1985) studied Biology at Leiden University. While researching lions on the savannas of Cameroon as a MSc student, he discovered his true passion: science communication. After his graduation he started working as a science journalist and trainer. His courses Academic Outreach, Online Presenting Skills, and Blogging bout your research have become evergreens of HRM Learning & Development, available to PhD students at Leiden University. He also supports candidates during their preparations for funding interviews at NWO and ERC. And, he helps mid-career researchers with developing a distinctive academic profile and research vision needed for academic tenure.
Each career step starts with knowing yourself and
figuring out what you want. In this mini workshop we'll take you on a journey to find your talents, values and drive and translate that to possible jobs, inside or outside academia.
So if you're curious to find out what it is you really want, join us!
About Marion Miezenbeek
Marion Miezenbeek is an experienced and licensed (International Coach Federation) career coach and trainer who loves to help people to reflect on their personality, career, talents, goals etc. Since 12 years she works in the academic world but she also has a lot of experience in industry!
The Mental Fitness training increases your psychological capital. During the training, researching and increasing self-confidence, optimism and resilience is central. Insights from positive psychology are used in practical exercises and the sessions are supplemented with mindfulness exercises such as meditations and visualization exercises.
About Maurits Koster
During his student days, Maurits studied Communication and Public Administration at the University of Amsterdam. After that he lived and worked in Canada for 5 years. Back in the Netherlands, he set up several companies as an entrepreneur. It was only at a later age that Maurits came into contact with theater and completed theaterschool. He graduated in 2015. In 2016 he was in the final of De Comedy Award Delft and in 2019 Maurits won the personality prize in the final of the Utrecht Cabaret Festival.
During the theaterschool he was asked to provide training. That is where the passion and development has been for years now. Maurits is certified to provide training in the field of mental fitness, mindfulness and presentation.
More information can be found at www.mauritskoster.nl.
During this workshop you will have the opportunity to pick my brain, get advice and ideas on your questions regarding finding your next job inside or outside academia. You can ask me practical questions, but you can also talk about any fears you have or barriers you see in finding your next step. Or you can ask me about my own career steps and choices. I will bring my experience as a career coach, my experience as a former academic, and over 13 years of experience in different roles and functions both in non-profit and commercial organizations, to answer your questions. This is a highly interactive workshop that will only bring you value when you prepare and share your questions during the workshop. That is why you will receive a few short preparation questions from me and will be asked to email your answers back to me before the workshop.
About Samula Mescher
Dr Samula Mescher is an international coach and trainer for scientists / driven professionals. Samula obtained her PhD on the topic of work-life balance in 2011 and has worked in academia for 11 years. In addition, she also brings 13 years of experience in different sectors where she worked as a management consultant, policy advisor, HR advisor and entrepreneur. She uses this rich background to help scientists like you with making career choices that bring them energy & joy and with finding more energy, balance & impact at work.
Want to know more? Visit Samula Mescher's website or find her on LinkedIn, Instagram, and Facebook.
If you dream of an academic career after your PhD, a postdoc job is often the logical next step. In this workshop we will talk, based on research among postdocs at Dutch universities, about the complexity of the postdocs' position, since they have to combine a variety of tasks and responsibilities with insecure career prospects. We will also give more information how Leiden University supports postdocs. In the second part of the workshop we focus on new approaches for recognising and rewarding academics.
One example is the introduction of a narrative CV, which is implemented e.g. since 2019 in the NWO VENI talent scheme for researchers who recently obtained their PhD. A narrative CV consists of two parts: (a) narrative academic profile which enables you to decide what is/is not important to mention in your CV. (b) key output: a list of no more than 10 key outputs with a description of why the applicant considers this an important output. In the practical part of his workshop we will focus on how to write a narrative CV.
About Inge van der Weijden
Inge van der Weijden works as a senior researcher at the Center for Science and Technology Studies (CWTS) at the faculty of Social and Behavioural Sciences. She conducts both qualitative and quantitative research on the motivation, experiences and evaluation of scholars in order to better understand career development of scientists within and outside academia. Special attention is given to mental health and diversity. Inge also acts a PhD coordinator for all PhDs candidates at CWTS and serves as a coach in the Leiden Leadership Programme. She is also a board member of the Centre of Expertise for the Dutch PhD training.
About Anke Klerkx
Anke Klerkx works as coordinator and senior grant advisor of the university-wide Grant Development Office, which is part of Strategy and Academic Affairs of Leiden University. Anke has a thorough knowledge of all research grants and as an area of expertise, regional grants and public private collaborations, especially for the Science related themes. The Grant Development Office is concerned with supporting the acquisition of funding for research. This includes, on the one hand, advice and support for researchers on grant applications and, on the other hand, strategic advice on agenda-setting for research within and outside the university.
Personal branding is the key to profiling yourself in a strong way. And this goes beyond verbal qualities! During this workshop, we take a look at how you can strengthen your personal brand. How do you want to be perceived and remembered?
We will answer the following questions: What is personal branding? Is there a difference between men and women in how they promote themselves within a company?
Why is it –especially in the current economy- smart and useful to brand yourself?
How can personal branding increase not only your success but also your happiness at work?
How do you create a brand, how do you use your talents and qualities to strengthen your personal brand?
About Chris Potter
Chris was an experienced marketeer before she started her company Bureau Beaufort, now 15 years ago. She helps professionals to increase their visibility, strengthen their qualities and develop their talents. In order to increase their success.
She is a key note speaker, develops workshops and presentations on personal branding, elevator pitches and LinkedIn.
Chris is a well-known speaker in this field (Speakers Academy, Athenas) and stands out because her amazing people skills.

Getting your dream job or a great internship is not only about emphasizing your cognitive skills but putting your personality on stage as well. Do you want to know how to do that? Come and join us on during our workshop.
During this workshop we don't only talk about dresscodes, but we put your personality and personal clothing style first. You can expect tips and tricks on the use of colors, jewelry, formal/informal clothing, useful shops and brands and more. Together we will find the answer to the question how to make a great impression, without being just another face in the crowd.
About Jorinde Versluis
Jorinde Versluis is an experienced coach and personal stylist, specialized in business communication and personal branding.
'I believe it works when your personal style emphasizes your talents and skills. I love to tell you how you can achieve that!'

Good question.
Do you like to ditch 75% of the details of your research? Than yes.
Writing for a large audience is a different ballgame compared to writing an academic article. I've done both. This workshop will give you a quick insight in how science communication works, from the perspective of a scientist. What are the differences with academic writing? Why can it be terribly frustrating? Why is it fun?
I will first give some background on science communication and the different ways in which this is possible, using examples from my own work (from a boardgame to writing for De Correspondent). Next, we will have some practice runs where we seek out the relevance of your work in laymen's terms and make slightly too large claims to be comfortable with.
In the end, you should have a somewhat clearer idea on whether science communication is something that you wish to pursue. Either as a scientists engaging with the public, or as a career.
If you are interested in checking out some of my work:
De Correspondent:
See for more information the profile page of Dr Maikel Kuijpers.
Alumni sessions
Where did graduated PhD's end up? You can ask them yourself during the Alumni sessions!

At the PhD Career Event 2021 we welcome the following alumni: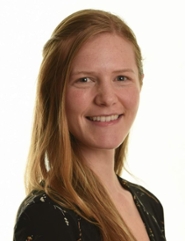 My name is Friederike Behrens, I am 32 years old and defended my dissertation in October last year. I was part of the CoPAN lab under the supervision of Mariska Kret at the Cognitive Psychology department. During that time, I investigated how nonverbal communication (specifically, physiological synchrony) is related to cooperation with a focus on statistically capturing the nature of that communication. Afterwards, I decided to explore what the work market has to offer outside the university and started as a data scientist at Sogeti, a deployment company (detacheringsbedrijf in Dutch). For the last five months, I have been working on an assignment at ABN AMRO, where I implement European guidelines on sustainability (sounds like it has nothing to do with data science? True, but it's still fun and my background in research helped me get this assignment!).
Linda Flöthe obtained her PhD from the Institute of Public Administration in 2019. In her research she focused on the representation of public opinion and lobby groups in policy-making. After her PhD she worked as a researcher and data analyst at AnalitiQs before moving back to Germany. She now works as a public sector consultant and is head of Data Analytics and AI at Höhn Consulting. In her work, she advises public authorities and governmental bodies on topics such as digital transformation, evidence-based policymaking and the usage of AI.
See for more information Linda's profile on their website (in German).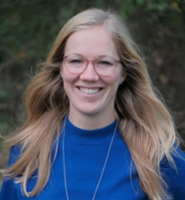 Anouk obtained her PhD at Leiden University in 2017. In her research she focused on the development of children in family foster care. From 2017 to 2020 Anouk worked as assistant professor (tenured) at the Forensic Family and Youth Care Studies department at Leiden University. She was a member of the Young Academy Leiden (YAL) and during 2019 she was a visiting research scholar at UCL, enabled by a Dutch NWO Rubicon grant. Currently, Anouk works as researcher and child psychologist ('gedragswetenschapper') at Jeugdbescherming west (a certified agency for child protection).
Wieneke Jansen is a consultant at McKinsey.
Vasileios P. Karakasis is a Lecturer and Researcher in European Studies at The Hague University of Applied Sciences. Before that, he worked for seven years as a lecturer of International and European Governance at the Institute of Public Administration at Leiden University. He obtained his PhD from the same institute though the support of the Dual PhD Center and his affiliation as Course Coordinator & Research Associate at Sen Foundation. His doctoral dissertation was about the impact of natural resources on the escalation of conflicts, with special reference to the Eastern Mediterranean. He holds a MSc in Public Administration (Track: Crisis and Security Management) from Leiden University, a MA in International Relations (Track: Turkish-Greek relations) from Bilgi University and BA in Political Science and Public Administration from National and Kapodistrian University of Athens. His publications touch upon questions of foreign policy, energy security and crisis management. Vasileios is part of the research group Changing Role of Europe. Throughout his project he explores the skills that EU organizations, lobby groups, think-tanks and NGOs require from European Studies graduates.
See for more information his LinkedIn profile.

Saskia Lensik is Data Scientist at TNO (Netherlands Organisation for Applied Scientific Research).
Arne Wossink has been working at the Netherlands Institute of Art History as a data administrator since 2019. In his position he is (partly) responsible for the quality and consistency of the data entered in the RKD databases, such as RKDimages and RKDartists. In addition, he is on the editorial board of the Dutch-language Art & Architecture Thesaurus (AAT) on behalf of the RKD.
CV and LinkedIn check
Simultaneously to the workshops and informative sessions you may get your CV and LinkedIn profile checked by a professional, either online or on campus (room 238).
Please indicate whether your are interested in this in the event's registration form.
More information and contact
This website will be continuously updated. Please keep an eye on this page to stay up to date. Registration has closed.
If you have questions about the event, please contact phdcareerevent@hum.leidenuniv.nl.
The event is free for all PhDs and postdocs of the participating Faculties, whether you are an employed, contract or external PhD. The only exceptions are PhDs based at the ASCL and ICLON institutes. The costs for them are €100.
Please note: we will follow the then-current Covid regulations. These regulations are subject to change.