Lecture
LUCIR Roundtable: Women and the Taliban—Voices from the Region
Bushra Gohar
Sudaba Kabiri
Sahar Saba
Mona Naseer
Huma Saeed
Date

Tuesday 9 November 2021

Time

Address

Online
Focus on the Afghans themselves, rather than on regional and global security
The swift seizure of power by the Taliban in August 2021 is increasingly being analysed from the point of view of regional and global security. Discussions rarely, however, focus on the plight and condition of Afghans themselves. And when they do, such as on the issue of women's rights, orientalist tropes abound.
Freedoms and rights of Afghan women
This Roundtable proposes to focus on the ongoing conflict in Afghanistan and the adjacent area in Pakistan, formerly called the Federally Administered Tribal Areas (FATA) which was the stronghold of the Taliban in Pakistan, from the perspective of women in the region. The hard-won freedoms and rights of Afghan women are under grave threat. In fact, Afghan women have faced enormous difficulties and obstacles in their quest for securing minimal human rights over the past two decades. They bore the brunt of the Taliban-led insurgency that purposefully targeted female public figures. Further, they had to contend with the government that was still dominated by patriarchal warlords of yesteryears. Likewise, the four decade old war in Afghanistan has also had a devastating effect on the lives of women in the ex- FATA region of Pakistan.
This event will feature some prominent women activists, academics and politicians who have played a significant role in advocating the cause of women in Afghanistan and Pakistan. The speakers will analyse the impact of Taliban's ascent to power on the politics and society in general, and women in particular.
Panelists
Bushra Gohar (former Member of the National Assembly of Pakistan and a senior leader of the National Democratic Movement)
Sudaba Kabiri (activist; organised a women demonstration against the Taliban regime in Kabul)
Sahar Saba (human rights activist)
Mona Naseer (writer and activist from ex-FATA)
Huma Saeed (cademic and human rights activist)
Moderator
Corinna Jentzsch (Leiden University)
Organised in collaboration with The International Studies Student Association.
Register for this event
This event will be held online. Please register beforehand, in order to obtain the link:
› Zoom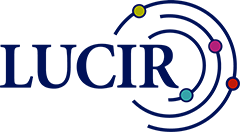 About LUCIR
The Leiden University Centre for International Relations (LUCIR) is a multi-disciplinary platform promoting research and education on international relations at Leiden University.
Website: www.universiteitleiden.nl/en/lucir.
Would you like us to keep you posted? Signup for the LUCIR mailing list!