Lecture | Interactive discussion
RISE lecture: Inclusive Teaching Advices: A presentation & discussion by Dr. Elena Bondarouk
Date

Wednesday 15 December 2021

Time

Address

Online via Zoom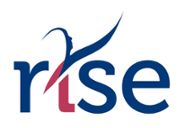 RISE kindly invites you to join our online presentation and discussion on 'Inclusive Teaching Advices' held at Wednesday 15 December 13.30 – 14.30.
With this link, you can already see some Inclusive Teaching tips that can support academic teachers to improve the inclusiveness of their teaching environment.
'Do the authors on my assigned reading list reflect different identities and epistemological backgrounds? Do I have a strategy to enforce boundaries if they are broken?'
The Inclusive Teaching tips are written by the members of Staff Alliance for Equity (SAFE) of the FGGA Institute. Dr. Elena Bondarouk is one of the writers and will guide us through this topic, which is followed by a discussion.
This event is open to all staff of the Faculty of Science.
Registration
To register for the event, please click here and you will receive a link to the zoom meeting in due time.