Webinar | Cleveringa Dallaire critical conversation series
The pathway forward
Date

Wednesday 10 November 2021

Time

Explanation

11:30 MST • 13:30 EST • 14:30 AST

Address

Online
Watch again
In honour of Remembrance Day / Veterans' Day (November 11), this conversation is an opportunity to hear Lieutenant-General (ret'd) Roméo Dallaire's parting message and reflect on lessons learned over the past sessions. How can the past inform the path forward? What has been our global response to the issue of moral injury, and what else can be done at the individual and organizational levels to enact systemic change?
Hosts
Director, Heroes in Mind Advocacy and Research Consortium (HiMARC)
Suzette Brémault-Phillips is an occupational therapist and associate professor in the Faculty of Rehabilitation Medicine at the University of Alberta, and director of the Heroes in Mind Advocacy and Research Consortium (HiMARC), a provincial hub for research, teaching and service for military, Veteran, public safety personnel and their families. An experienced clinician-scientist who holds a PhD in spirituality, she has been sought out for her subject matter expertise in resilience, moral injury and PTSD by the Canadian Armed Forces and Veterans Affairs Canada.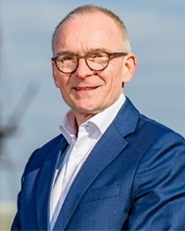 Clinical Psychiatrist and Professor, Leiden University
Eric Vermetten is a clinical psychiatrist and Colonel working with veterans and other uniformed officers as strategic advisor of research at the Military Mental Health Service with the Dutch Ministry of Defence and ARQ National Psychotrauma Center. He holds professorship in psychiatry at Leiden University and is on adjunct faculty of New York University. Vermetten's research is in the field of stress, trauma, complex PTSD and neuroscience. His research has special focus on combining biological-based interventions in psychotraumatology with novel technology and novel drug developments, in particular MDMA, psilocybin, ketamine and medical cannabis. He is a subject matter expert on resilience, PTSD and moral injury.
Director of Policy, Advocacy & Communications, the Dallaire Institute for Children
Anthony Di Carlo has worked in the Office of the Minister of National Defence on the new Canadian Defence Policy and on the Vancouver Principles on Peacekeeping and the Prevention of the Use of Child Soldiers. An infantry officer by trade, Anthony is an active member of the Canadian Armed Forces and was deployed to Haiti on a UN peacekeeping mission in 2013.
Moderator
UNICEF Chair in Children's Rights, Leiden University
Ton Liefaard is vice-dean and UNICEF Chair in Children's Rights at Leiden Law School. He teaches children's rights, child law and juvenile justice from an international perspective and has published widely on the UN Convention on the Rights of the Child and related international and regional instruments for the position of children at the national level. He regularly works as a consultant for international organizations, including agencies of the United Nations, the Council of Europe and the European Union on issues related to children's rights, juvenile justice, child-friendly justice, child protection, alternative care and violence against children.
Speakers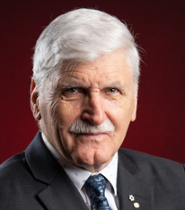 Former Canadian Senator and Lieutenant-General Roméo Dallaire holds the 2020-21 Cleveringa Chair at Leiden University. Throughout his distinguished military career, General Dallaire served most notably as Force Commander of the UN Assistance Mission for Rwanda during the 1994 genocide. General Dallaire provided the UN with information about the planned massacre, which ultimately took more than 800,000 lives in less than 100 days; yet, permission to intervene was denied and the UN withdrew its peacekeeping forces. General Dallaire disobeyed the command to withdraw and remained in Rwanda to fulfill his ethical obligation to protect those who sought refuge with the UN forces.General Dallaire's revelation that he suffered from PTSD and moral injury as a direct result of his mission paved the way for destigmatizing this potentially lethal operational stress injury among military veterans.
Former member of the Canadian Senate and First Nations lawyer.
Senator Murray Sinclair, or Mizanay (Mizhana) Gheezhik, meaning "The One Who Speaks of Pictures in the Sky" in the Ojibwe language, is a retired lawyer, judge and Canadian Senator. Called to the Manitoba Bar in 1980, Murray Sinclair focused primarily on civil and criminal litigation, Indigenous law, and human rights. In 1988, he became Manitoba's first, and Canada's second, Indigenous judge. He joined the Truth and Reconciliation Commission in 2009 before becoming a Senator in 2016. Senator Sinclair continues to mentor Indigenous lawyers today.
Associate scientific director of the Canadian Institute for Military and Veteran Health Research (CIMVHR).
Dr. Stéphanie Bélanger's research focuses on war testimony, soldier identity and moral injuries. She specializes in military ethics and just war theories. She co-edited various publications on military and veteran health. Dr. Bélanger co-chairs several forums and conferences on war memories and war ethics and she partners with many other institutes to co-host workshops. CIMVHR is a unique consortium of 43 Canadian universities dedicated to researching the health needs of military personnel, veterans and their families.
Director, Dahdaleh Institute for Global Health Research, York University
James Orbinski is a physician, humanitarian activist, author and leading scholar in global health. He has worked providing medical humanitarian relief with Médecins Sans Frontières / Doctors Without Borders (MSF), and was elected International President of MSF from 1998-2001. He is now professor and inaugural director of the Dahdaleh Institute of Global Health Research at York University in Toronto. He was recognized as an Officer of the Order of Canada for his advocacy for those who have been silenced by war, genocide and mass starvation.
Commander Supply & Transportation Command
Col Gerard van Kuijck was born in 1964, went to the Officers College in 1986. He served in several roles as a logistic officer from company commander to chief logistics in the NLD special forces regiment and an Airmobile infantry battalion and as a lecturer land warfare and doctrine. He was deployed in 7 missions, among which 1992/1993 UNPROFOR as Transport UNHCR/Platoon Commander, later as Chief S3 and Company Commander with IFOR and SFOR, in 2003, 2005, 2009 and 2010 in Afghanistan as commander National Support Element and the NSPA-project in Kandahar. In his current position he is Commander Supply & Transportation Command.
Presented in collaboration with