Lecture | Faculty Lecture
On not seeing like a state: How archaeology can inform critiques of the inevitability of hierarchy, dispossession, and disconnection of the human from the nonhuman
Date

Thursday 10 February 2022

Time

Address

Online via MS Teams
Follow the lecture via MS Teams.
Abstract
What is the point of archaeology-- a discipline that looks backward to see where human being has taken us-- if not to inform how we can look forward towards a future which today seems especially challenging? In this lecture, I reflect on a lifetime dedicated to understanding one complicated history, that of the Ulua region of Caribbean coastal Honduras, which challenges the inevitability of the rise of hierarchy, the dispossession of some humans through the actions of others, and the destructive disconnection of the human from the nonhuman. Taken as inevitable, these characteristics of contemporary life are behind the destructive forces of global climate change, extractivism, the disruption of communities in pursuit of power and economic advantage. Archaeology documenting the rise of states has often been used to naturalize these things, to say they are not just inevitable, but to identify them with progress.
Yet there are other stories archaeology can tell. Some of these are the stories of those portrayed as "without voice", the stories "in small things forgotten", the stories of the women going unrecognized, the children unheard, the societies without forms of writing that European scholars can recognize. The research on ancient Honduras that I speak about and from is part of this. But what needs to be asserted is that these are not small stories: they are the accounts of ways of living, of being human, that provide a counter to "seeing like a state", to being part of an extractive, exploitative form of social life.
Drawing on analyses of the visual culture of the ancestral Lenca of northwest Honduras, what archaeologists today call the Ulua style, I examine a region where hierarchy was muted, where there is little evidence of dispossession of large groups of people, in societies that persevered for many generations. The Ulua context offers particular insight as an example of a social order that has been characterized successively as non-state, pre-state, egalitarian, or heterarchical, and in my current work, as illuminated by theories of anarchic society. The kinds of visual- and object-relations explored with Ulua materials in this presentation are not unique, and the analysis presented seeks to contribute methodologically to broader comparative understanding of the ways that visuality, corporeality, and agential intra-action may be understood. I advance an argument that the anthropomorphic and anthropomorphized objects that are the products of Ulua craft production created discourses about valued forms of being, both human and other-than-human, that are illuminated by the ontologies of Lenca descendant people today, who continue to struggle against environmental destruction and dispossession. Archaeology that elevates examples like this serves not only as a form of antiquarianism, but as a potential counter to the naturalizing of the forces that are endangering human survival today, and the achievement of a more just future.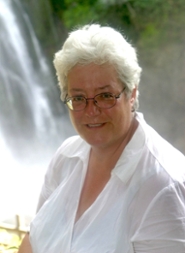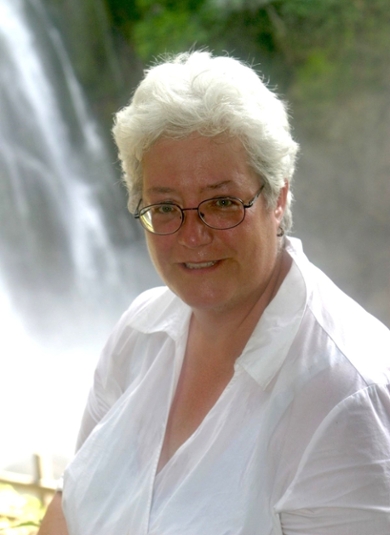 About the speaker
Rosemary Joyce, Professor of Anthropology, University of California, Berkeley, received the PhD from the University of Illinois-Urbana in 1985. A curator and faculty member in anthropology at Harvard University from 1985 to 1994, she moved to Berkeley in 1994, and served as Director of the Hearst Museum of Anthropology until 1999. She began participating in archaeological fieldwork in Honduras in 1977, and co-directed projects on early village life, the Classic period, and the colonial and Republican periods. While collaborating in research in the western Maya area with Mexican colleagues, she continues research on Honduran collections in museums and archives, co-directing a project funded by the National Endowment for the Humanities to provide online searching for the colonial archive of Central America. She has been the Distinguished Lecturer of the Archaeology Division of the American Anthropological Association, the Distinguished Archaeology Lecturer at the University of Colorado Boulder, a Fulbright Senior Scholar at the Universidad de Costa Rica, a Faculty in Archaeology Dean's Lecturer at Leiden University, and an Astor Visiting Lecturer at Oxford University, and is a past fellow of the Bunting Institute at Radcliffe, the Center for Advanced Study in the Behavioral Sciences at Stanford, and the University of California Humanities Research Institute, and a recipient of a John Simon Guggenheim Memorial Foundation Fellowship. Author of 10 monographs and editor of 9 volumes, her most recent books are Painted Pottery From Honduras: Object Itineraries and Lives (2017), Material Relations: The Marriage Figurines of Prehispanic Honduras (2014), and A Past for Nuclear Waste (2020).