Debate | Roundtable
Roundtable Conflict Russia - Ukraine
Date

Monday 14 February 2022

Time

Explanation

Please join the livestream on Zoom!

Address

Room

Auditorium
You are cordially invited to discuss the current tensions between Russia and Ukraine. The roundtable will take place next Monday on 14 February between 17:00 and 19.00 at Leiden University College. The panelist are Prof. Jaap de Hoop Scheffer (FGGA/LUC), Dr Maxine David (History) and Yaroslava Marusyk (University of Groningen), Prof. Sergey Utkin (Primakov Institute of World Economy and International Relations, Russian Academy of Sciences) and Dr Beatrix Futak-Campbell (FGGA/LUC) as moderator.
On Campus Registration is closed!
Biggest challenge to peace in Europe
The current tensions between Russia and Ukraine pose the biggest challenge to peace in Europe in recent years. The main cause of the conflict is Russian unease with the existing political and security order of Europe and its demand that it be overhauled to accommodate Russia's security interests. The West is clearly not willing to yield to the Russian view which it sees menacing and revisionist. This roundtable will bring together experts on European and Russian politics to debate how the gap between the seemingly irreconcilable positions could be narrowed through diplomacy. Our panelists will cover the Russian and Ukraine position, as well consider the role of NATO, US and Germany in the conflict, divisions within Europe as to how to deal with the Russian threat, and European energy dependence on Russia.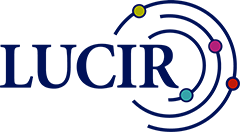 About LUCIR
The Leiden University Centre for International Relations (LUCIR) is a multi-disciplinary platform promoting research and education on international relations at Leiden University.
Website: www.universiteitleiden.nl/en/lucir.
Would you like us to keep you posted? Signup for the LUCIR mailing list!