Lecture | seminar
SAILS Lunch Seminar
Date

Monday 21 February 2022

Time

Address

Online Only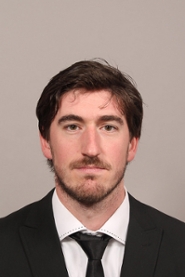 Applying automated CCN-based object detection for archaeological prospection in remotely-sensed data
The manual analysis of remotely-sensed data, i.e., information about the earth obtained by terrestrial, aerial, and spaceborne sensors, is a widespread practice in local and regional scale archaeological research, as well as heritage management. However, the ever-growing set of largely digitally and freely available remotely-sensed data, creates new challenges to effectively and efficiently analyze these data and find and document the seemingly overwhelming number of potential archaeological objects.
Therefore, computer-aided methods for the automated detection of archaeological objects are needed. Recent applications in archaeology mainly involve the use of Deep Learning Convolutional Neural Networks (CNNs). These algorithms have proven successful in the detection of a wide range of archaeological objects, including prehistoric burial mounds and medieval roads. However, the use of these methods is not without challenges. Furthermore, in archaeology these approaches are generally tested in an (ideal) experimental setting, but have not been applied in different contexts or 'in the wild', i.e., incorporated in archaeological practice. Even though the latter is important to investigate the true potential of these automated approaches.
In this talk we will explore some of the opportunities and limitations of using CNN-based object detection in archaeological prospection and the potential—on both a quantitative and qualitative level—of these methods for landscape or spatial archaeology.
Join us!
The SAILS Lunch Time Seminars are held online but they are not publicly accessible in real-time. If you would like to join, please contact us at sails@liacs.leidenuniv.nl.