Debate | Book Panel
Book Panel: 'Age of Rogues Rebels, Revolutionaries and Racketeers at the Frontiers of Empires'
Date

Thursday 10 March 2022

Time

Address

Zoom meeting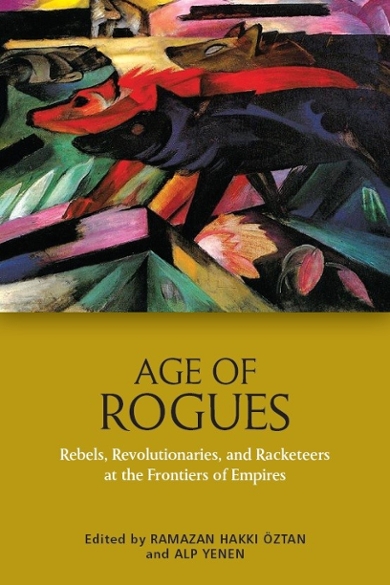 Book panel on 10 March 2022 (Thursday, 17.00-19.00 CET) on Zoom to discuss Alp Yenen's and Ramazan Öztan's edited volume, Age of Rogues Rebels, Revolutionaries and Racketeers at the Frontiers of Empires.
The volume came out in June 2021 with Edinburgh University Press and analyzes several cases of political violence at the margins of the late Ottoman Empire including the Balkans, the Caucasus, and the Middle East. The book can be purchased via Edinburgh University Press.
The event will be moderated by Ayşenur Korkmaz (University of Amsterdam).
Presenters are as follows, in order of speaking:
Alp Yenen (Leiden University)

Houri Berberian (University of California Irvine)

Benjamin C. Fortna (University of Arizona)

Ramazan H. Öztan (Boğaziçi University)
Uğur Üngör (University of Amsterdam / NIOD) will be the discussant.
Registration: https://www.turkeystudiesnetwork.org/events/ageofrogues