Lecture
SAILS Lunch Time Seminar
Date

Monday 21 March 2022

Time

Explanation

online seminar

Address

Online only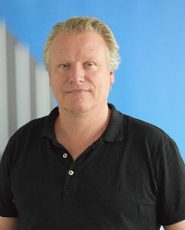 SAILS Lunch Seminar
Dr. Peter van der Putten is Assistent Professor AI at LIACS.
Title: Artificial X
Abstract:
What is it what makes us uniquely human? Is it intelligence, or something else? In this talk I will give a broad overview of my research theme and practice Artificial X: investigating human qualities such as intelligence, but also creativity, emotions, curiosity, bonding, obedience or even topics such as morality and religion, through an artificial creature lens. I will illustrate this with a kaleidoscopic sampling of projects from previous years, ranging from research to creative student works, as well as a personal project currently on display at Museum De Lakenhal and ZKM Karlsruhe. These projects help us reflect on what can we learn from these bots about ourselves and what not, encourage general public debate and speculate on what our joint future with Artificial X may look like.
Join us!
The SAILS Lunch Time Seminar is an online event, but it cannot be publicly accessed in real-time. If you would like to join this seminar, please send an email to sails@liacs.leidenuniv.nl in order to get an invitation.