Course | Career Event
Campus The Hague Career Event 2022
Date

Wednesday 13 April 2022

Time

Explanation

This event is for all students and young alumni of the Faculty of Governance and Global Affairs, Humanities and Social and Behavioural Sciences.

Address

Online & on location

Kickstart your Career!
Do you want to prepare yourself for your future career? Do you want to work in the Netherlands? Think about your next stop and come to the Campus The Hague Career event on Wednesday afternoon, 13th of April. Save the date, and make sure to put this date in your calendar.

This event is for all students and young alumni of the Faculty of Governance and Global Affairs, Humanities and Social and Behavioural Sciences.
Programme
On Campus Programme Wijnhaven Building

13.00-13.30

Registration/Welcome

13.30-14.15

Workshop/Information Session Round 1
With amongst others: Accenture, KPMG, Nike, AIVD etc.

14.30-15.15

Workshop/Information Session Round 2
With amongst others: Defensity College, EY, ICC etc.

15.00-16.30

Information Market
Online Programme via MS Teams by the Faculty of Humanities

12.30-13.15

Working as a consultant Cranium (EN)

13.30-14.15

Werken in Documentatie en Archief (NL)

14.30-15.15

Working at the U.S. Mission (EN)
14.30-15.15

Starten in de online communicatie (NL)

15.30-16.15
Werken in de Journalistiek (NL)
Workshops On Campus Programme
Accenture Security helps organizations prepare, protect, detect, respond and recover along all points of the security lifecycle. Leveraging global resources and advanced technologies, we create integrated, turnkey solutions tailored to the needs of our clients. Whether we're defending against known cyberattacks, detecting and responding to the unknown, or running an entire security operations center, we will help build cyber resilience.

This interactive session will dive into the world of Cyber Security. All of this with a business sense, tailored for a non-technical audience that is eager to understand more about Cyber Security!
De AIVD heeft tot taak om onzichtbare dreigingen voor de nationale veiligheid zichtbaar te maken. Zo kan de AIVD anderen waarschuwen en kunnen dreigingen en risico's worden afgewend. In deze workshop hoor je onder andere meer over werken bij de AIVD en onderzoeksgebieden, belangrijke thema's, bijzondere inlichtingenmiddelen, mythes & misverstanden. Ook is er uiteraard ruimte om je vragen te stellen!
The energy transition is about (em)powering our society in a way that is responsible for both today and tomorrow. Although renewable energy is much less carbon intensive than fossil fuels, many renewable energy sources still deplete scarce resources, harm the environment and/or biodiversity, and are not socially sustainable. To overcome this, at Biosphere Solar we are developing a fair, open-source, and circular solar panel that can be repaired, upgraded, and recycled at high value. Our mission is to make truly sustainable energy a reality, and so we are setting up a global community of innovators in a broad spectrum of disciplines, bringing disruptive change to the solar industry, and changing the way we do 'business as usual'. Applying a system change requires more than technical or business knowledge; by providing a background in politics, education, behavioural sciences, psychology and more, contributors to Biosphere Solar are crucial in guiding us in the shaping of a new era.

Website: https://www.biosphere.solar/
LinkedIn: https://www.linkedin.com/company/biosphere-solar/
Guido Lanfranchi is a Junior Researcher at Clingendael's Conflict Research Unit (CRU). He contributes to CRU's Horn of Africa programme, with a focus on the role of the private sector in fragile and conflict-affected settings. Guido's research interests revolve around the interplay between economic, political, and security dynamics. He focuses on the Horn of Africa and the Middle East, with a view on the role of the European Union in these regions.
Guido holds a BA in International Studies from Leiden University (the Netherlands) and a Master's in International Security from SciencesPo Paris (France). Prior to joining Clingendael, he interned at the Council of the EU, where he worked on EU-Africa relations, and collaborated as reporter and associate editor with Diplomat Magazine The Netherlands. Before moving into the field of international studies, Guido also earned a BSc in Biomedical Engineering from Politecnico di Milano (Italy).
Ben je ambitieus en geïnteresseerd in politieke besluitvorming? En lijkt het je leuk om meer te leren over public affairs consultancy? Dan ben je op de workshop van Considerati, hét adviesbureau voor de wereld van digitalisering, op de juiste plaats! Bij de workshop leer je hoe het is om in de schoenen te staan van een public affairs consultant. Zo kom je tijdens de workshop meer te weten over het speelveld van stakeholders in de publieke en private sector, ga je werken aan het vinden van de juiste invalshoek en presenteer je een doelgericht en effectief advies. Lijkt het je wat om samen met ons een duik te nemen in de wereld van public affairs consultancy? Meld je snel aan!

Voor meer informatie over ons als organisatie, kan je een bezoek brengen aan considerati.com.
Defensity College is het werkstudentprogramma van het Ministerie van Defensie voor studenten uit het hoger beroeps- en wetenschappelijk onderwijs.
Defensity College verbindt de Krijgsmacht met jou, door je een bijbaan in de organisatie aan te bieden en je te vormen tot militair. Jij bent een schakel naar de samenleving, doordat jij aan jouw omgeving kan laten zien waarom Defensie hard nodig is om te leven in vrijheid en veiligheid, hier en over de grenzen.
Elke studie kan een ijzersterke bijdrage leveren aan een veiligere wereld. Dus ook jouw kennis kan bijdragen, in het primaire proces of in de ondersteuning daarvan. We hebben zowel studie-specifieke opdrachten als algemene opdrachten waar analytische denkkracht voor nodig is. Jij kan het verschil maken, samen met de 60.000 militairen en burgers die jouw kennis kunnen gebruiken.
Working at EY: a sneak peek into the world of our Cyber Security team
At EY you work on interesting, complex projects and deal with the newest developments. EY (Tech) Consulting is the fastest growing part of our company and consists of 20.000 employees worldwide. Together with our clients we are working on strategic changes and new, innovative ways of thinking.
We now live in a time of great transformations. Digitalization makes a lot possible, but also brings whole new risks with it. Our Cyber Security departments helps organizations to deal with this well and to take advantage of it. During our workshop you will learn more about the different topics that our Cyber Security Consultants deal with. This is also a great chance for you to explore your future career opportunities at EY.
Do you dare to take this step? We're looking forward to meet you at the Career Day on 13th of April.
Joris Teer is a Strategic Analyst at The Hague Centre for Strategic Studies (HCSS), one of the leading Dutch Think Tanks, and member of the Advisory Council on International Relations. His research focusses on (maritime) defence issues and the geopolitics of the energy transition, 21st century critical infrastructure and Chinese foreign policy.
During the career event he will talk to students about his work as a strategy analyst at HCSS, his personal experience working in the field and what it takes to forge a successful career in a think tank. He will answer questions and tell students about internship opportunities at HCSS.
Do you want to get an overview of the work that the ICC does? Or do you want to know more about its career opportunities? If so, sign up for this session!
The International Criminal Court (ICC) is an intergovernmental organization and internal tribunal situated in The Hague. The ICC investigates and, where warranted, tries individuals charged with the gravest crimes of concern to the international community: genocide, war crimes, crimes against humanity, and crimes of aggression. During the session you will get a quick overview of ICC's work, background, mandate, and structure. After that, you will hear more about the Court's career opportunities, focusing on the Internship and Visiting Professional Programme, and the Junior Professional Officer Programme, followed by a Q&A session.
Bruna Hoffreumon will give the presentation; she is an Associate Human Resources Officer at the ICC.
Hello! My name is Kate Ford (24), and I'm a recent CSM graduate from the Cybersecurity track (January 2022). I started at KPMG as a working student in September, and now I work as a Cyber Strategy and Risk Consultant. Through guiding both public and private sector clients and completing different types of risk assessments, we use our skills and technologies to help companies work more efficiently and keep their data safe.
My name is Helena Kotschenreuther (22) and I work as a Cyber Strategy & Risk Consultant at KPMG. I graduated from the Crisis and Security Management MSc program with a specialization in Cybersecurity Governance in 2021 and joined KPMG shortly after. I chose to work in consulting because it allows me to work with a variety of people, clients and projects. This keeps me engaged and always learning.
KWINK groep is een onderzoeks- en adviesbureau voor maatschappelijke vraagstukken. De maatschappelijke waarde van publieke organisaties vergroten: dat is waar KWINK groep aan wil werken. We helpen publieke organisaties te reflecteren op het waarom, het wat en het hoe.

We bieden onze opdrachtgevers inzicht, structuur en inspiratie. Hierbij concentreren we ons op de thema's duurzaamheid, digitale en fysieke infrastructuur, cultuur en media, en nieuwe democratie.

Evaluatieonderzoek
KWINK groep is expert op het gebied van evaluatieonderzoek en beleidsonderzoek in complexe politiek-bestuurlijke omgevingen. Wat kunnen we leren van de afgelopen periode? Hoe kunnen we onze impact vergroten? Hoe kunnen de effectiviteit en efficiëntie van het beleid worden verhoogd? KWINK groep heeft de afgelopen jaren uiteenlopende organisaties geëvalueerd, zoals de Douane, De Nederlandsche Bank en het Centraal Bureau voor de Statistiek.

Strategisch advies
Elke organisatie – groot of klein, publiek of privaat – wil het verschil maken en iets voor mens of maatschappij betekenen: impact hebben. Een goede strategie opzetten die impact heeft, blijkt echter nog niet eenvoudig. Met behulp van een frisse en kritische blik van buiten kan een organisatie vaak gemakkelijker een bruikbare strategie ontwerpen.
KWINK groep begeleidt organisaties bij strategieontwikkeling en adviseert over impact.

Werken bij KWINK groep
Bij KWINK groep werk je in kleine teams van adviseurs aan drie of vier projecten tegelijk. Je voert gesprekken met allerlei partijen die belangrijk zijn voor een evaluatie of adviestraject, analyseert documenten, en schrijft een helder rapport waar de opdrachtgever mee verder kan. Een traject duurt meestal 3 tot 5 maanden. Naast dat we ons inzetten voor de publieke sector doen we ook veel leuke teamactiviteiten! Ieder jaar gaan we met het hele bedrijf op stedentrip in het buitenland, en organiseren we een gezellige teambuilding-dag in Nederland. Daarnaast hebben we vier keer per jaar een gezamenlijke studiedag en is er elke week wel reden voor een borrel!

Workshop
Tijdens de workshop vertellen we jullie meer over het werk van KWINK groep, vanuit de ervaring van jonge medewerkers. We geven jullie een beeld van de overgang van jouw studententijd naar het werken als adviseur. Om jullie écht een indruk te geven van het werk behandelen we samen met jullie een relevante casus uit ons werk. We behandelen de casus van begin tot eind: van een stakeholderanalyse en het bepalen van geschikte methoden tot het geven van een passend advies.
Het ministerie van Buitenlandse Zaken biedt verschillende mogelijkheden aan voor afgestudeerden, waaronder het Internationaal Beleidsmedewerker Traject, maar ook verschillende traineeships. Hoe is dit in de praktijk? Hoe word je een goede diplomaat? En hoe kom je door de selectie? Amine el Morabit en Sterre Raterman zijn beiden beleidsmedewerker en zullen vertellen over hun ervaringen bij het Ministerie van Buitenlandse Zaken, specifiek over het "Internationaal Beleidsmedewerker traject". Onderwerpen als: "Met wat voor werkzaamheden krijg je te maken bij het ministerie?" zullen hierbij aan bod komen. Na een korte presentatie is ruimte voor een Q&A. Meld je snel aan!
Beleidsmedewerker internationale ondermijning van het bestuursdepartement en beslis- en hoormedewerker van de IND over hun ervaringen!
Ben je altijd al benieuwd geweest naar wat er in die hoge toren van Justitie en Veiligheid gebeurt? Kom dan naar de workshop voor een uniek kijkje in het werk van een beleidsmedewerker en beslismedewerker bij JenV. Tijdens deze workshop zullen we je o.a. kennis laten maken met de politiek-bestuurlijke uitdagingen waar wij dagelijks mee te maken hebben. Wellicht hebben jullie de afgelopen tijd in het nieuws gezien dat burgemeester Aboutaleb naar Colombia, Panama en Costa Rica is gereisd om te spreken over internationale drugssmokkel. Hij gaf daarbij als advies om alle fruitcontainers uit Latijns-Amerika 100% te controleren. Hoe gaat een ministerie om met dit soort uitspraken? En wat denk jij dat er nodig is om internationale drugssmokkel tegen te gaan?
Daarnaast is de oorlog in Oekraïne dagelijks in het nieuws. Naar schatting hebben meer dan drie miljoen Oekraïners het land al verlaten en zijn naar buurlanden vertrokken. Wat betekent dit eigenlijk voor Nederland? Welke invloed heeft deze oorlog op de dagelijkse instroom van asielzoekers en hoe gaat het Ministerie van Justitie en Veiligheid hiermee om? Aan deze vraagstukken en meer zal aandacht worden gegeven tijdens de workshop.
'As a student I never knew where life would take me after my studies. I just wished that there were ex-students who could tell me more about the steps they took at the beginning of their career. If you are not sure about what's next, make sure to join this session as I will tell you more about how I landed my internship at Nike and what I have learned from during my career so far.' - Jordan Martir, Alumnus Economic & Consumer Psychology. Now Marketing Specialist at Nike.
'I didn't have a clear career path in mind starting my degree in Sinology, but it was obvious I was open to a (working)life outside of the Netherlands. Always opting for the things I liked doing most, led me to live an amazing experience of almost 10 years in Asia. It's the expertise in supply chain I gained during those years that have now landed me an exciting opportunity at Nike. Thinking of applying for an expat role? Come to learn why you should!'- Malou Claessens, Alumnus China Studies will also join us! She is now working as EMEA Marketplace Operations Lead at Nike.
Have you ever wondered what it is like to work in cybersecurity? What the transition from student life to working life entails? And how Northwave helps their clients during and after cyberincidents to become more cyber resilient? Than this presentation is meant for you! At Northwave we work in a diverse team of security experts, with different backgrounds, specializations, nationalities and talents. The common denominator, however, is that we all work towards achieving the same goal: aiding our clients to the best of our abilities. We do this by contributing to their safe digital journey by mitigating the chances of a cyber-attack.
During our presentation we would like to shed light on what it is like to work in cybersecurity, how we experienced the transition from studying to working, and explain how we manage to reach our common goal through a specific (yet fictive) case!
If you are interested in a challenging career in an international environment, then the EU might be just for you! Annually, the EU offers around 1,900 people a workplace in the form of a traineeship to enhance their professional and personal skills. As an employer, the EU offers a stimulating, dynamic and multicultural workplace with people from different educational backgrounds. Join this event to learn more about a European career and the selection procedure for European trainees and officials. The EU Careers Student Ambassador Valérie van Diepen and an EU trainee will discuss what internships and career opportunities the EU offers and how to successfully apply. Hear from them about their experiences and get useful tips.

Rijk Willers, Schuman Trainee at the European Parliament Liaison Office in the Netherlands. As a trainee, Rijk is working on public information and educational activities in the Netherlands.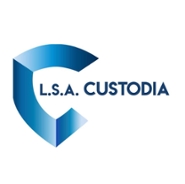 Information Market (15.00-16.30 hrs)
Visit the information market behind the Wijnhaven Restaurant after you took part in the workshops. Talk to multiple interesting organisations and start networking for your future career!
You can find these companies on the information market:
AIVD
Accenture
International Criminal Court
Cyber Security Recruitment
Kwink
KPMG
EY
Ministerie van Financien & Auditdienst Rijk
Ministerie van Buitenlandse Zaken
International Centre for Counter-Terrorism (ICCT)
Biosphere Solar
Nike
Global Human Rights Defence
Trail
Northwave
Defensity College
This information market is co-organised by study association Custodia.
Workshops Online Programme
In this webinar, consultants Eva Zeilstra and Marloes de Bruin of CRANIUM talk about their experiences as a starter in consultancy and what to expect from a consultancy company. CRANIUM is an organization specialized in data and advises other organizations in setting up their data management, privacy and information security. CRANIUM's employees have a broad background from different fields of study. As a result, solutions are proposed from various perspectives. Eva did a BA in Language and Culture Studies and a Research MA in History, Marloes did an MA in International Relations and Diplomacy after her BA in Criminology.
Tom Quist (1993) is herkomstonderzoeker Indonesië bij het Nationaal Museum van Wereldculturen (NMVW), de koepelorganisatie van Museum Volkenkunde in Leiden, het Tropenmuseum in Amsterdam en het Afrika Museum in Berg en Dal. Ook het Wereldmuseum in Rotterdam maakt deel uit van dit samenwerkingsverband. Tom verricht herkomstonderzoek naar objecten in de Indonesische collecties van NMVW en het Wereldmuseum en zet zich daarnaast in voor een beter beheer en betere toegankelijkheid van de archieven van de aangesloten musea. Voorheen was Tom werkzaam als archiefmedewerker bij de Universitaire Bibliotheken Leiden en als onderzoeksassistent bij het Huygens Instituut voor Nederlandse Geschiedenis.
Janou Munnik (1994) is na haar master Film & Photographic studies in Leiden gaan werken als digitaliseerder bij Het Nieuwe Instituut in Rotterdam. Het Nieuwe Instituut is het nationale museum voor architectuur, design en digitale cultuur en beheert daarnaast de Rijkscollectie voor Nederlandse Architectuur en Stedenbouw. Deze collectie beslaat 4.000.000 stukken uit 700 archieven. Daaronder vallen architectuurtekeningen, foto's, negatieven, dia's en maquettes. Ter ondersteuning van onderzoekers, studenten en tentoonstellingen in binnen en buitenland, zet Janou zich in om deze collectie te ontsluiten en digitaliseren door middel van fotografie. Deze digitale toegankelijkheid is daarnaast van groot belang voor de conservering van archiefstukken op de lange termijn.
Are you interested in a career in an international diplomatic environment? Make sure to join our webinar "Working at the U.S. Mission" and find out what it's like to work for the American Embassy and Consulate to the Netherlands. During our webinar, you will learn more about the U.S. Mission to the Netherlands and about our career opportunities for locally employed staff. Did you know that almost half of our workforce is hired locally? Join us online on April 13 and find out why our motto is 'One Team, One Mission"! Who knows, maybe you will become part of our team one day.
Wil jij de wereld van online communicatie komen verkennen?
Mariska van Gorp en Muriel Wassink geven je graag een kijkje in hun werkende leven bij Presenter. Deze organisatie houdt zich bezig met alle takken binnen de online communicatie: denk bijvoorbeeld aan copywriting, social media content, zoekmachineoptimalisatie en webredactie.
Na haar master Journalistiek en Nieuw Media, kwam Muriel de Junior Track van Presenter tegen. Aangezien ze zelf nog wat meer skills en kennis wilde opdoen over dit veld, was dit voor haar een mooie kans om via trainingen, coaching en verschillende opdrachten binnen no-time een contentspecialist te worden. Ze deelt graag haar ervaringen over de keuzes die ze heeft gemaakt tijdens haar studietijd en in de stappen die ze heeft gezet daarna op de arbeidsmarkt.
Mariska weet als recruiter je goed mee te kunnen nemen in het werk van Presenter en de organisatiecultuur. Verder zal ze ons informeren over het sollicitatieproces voor de verschillende vacatures die momenteel openstaan, maar vertelt ook graag meer over de Junior Track.
Hoe is het om te werken in de journalistiek? Wat is belangrijk? Wat moet je eigenlijk kunnen en hoe kom je in zo'n functie terecht?

Tijdens deze bijeenkomst vertellen alumni over ervaringen met o.a.:
Dieuwertje Kuijpers, Freelance Politiek Journalist voor o.a. Vrij Nederland, Follow the Money, Nieuwe Revu en De Groene Amsterdammer

Nynke van Verschuer, Duitsland correspondent NRC Handelsblad/nrc.nl
Leiden University Career Zone
Did you know that there is already a lot of information and tips about preparing yourself for the labour market online? Visit our website Leiden University Career Zone, here you will find: