Lecture | Guest Talk
Turkey and the Middle East since the Uprisings: Between Ideology and National Interest
Date

Tuesday 12 April 2022

Time

Address

Room

WH 3.46
The second decade of the 2000s presented many challenges for Turkey in the rapidly changing Middle East politics. Multidimensional relations of the previous decade began to falter as the Uprisings caught Turkey off-guard. In Syria, it staunchly supported the opposition and actively pursued a regime change strategy. As Muslim Brotherhood and its affiliates, i.e. al-Nahda, came to power in Egypt and Tunisia, Turkey also pushed for a Muslim Brotherhood-led change in Syria, which failed terribly. When the Muslim Brotherhood was ousted from power in Egypt in 2013 and Turkey's protests fell on deaf ears, Turkey entered a period of growing isolation regionally and internationally. Its ideological stance made Turkey a party to the Gulf crisis of 2017 and its policy in Libya, also at odds with other regional actors, put an additional toll on Turkey's "lonelinesss". In the meanwhile, with increasing security concerns in Syria, Turkey engaged in several military operations, finding itself facing Russian and Iranian counterparts. As Turkey had to re-position its policy towards the region, and gave significant concessions towards Russia especially in the military field, its commitment to its traditional allies – the US and NATO – became increasingly questioned. After several years of "loneliness", Turkey in the recent months have been trying to mend ties with Egypt, the Emirates and Israel.
Did Turkey give up its support for the Muslim Brotherhood and its ideological position? What can explain this rather radical change? This talk, after an analysis of Turkey's policy in the 2010s and its growing isolation in the region, will try to address the domestic, regional and international reasons that led to a recent rapprochement with the regional powers of the Middle East.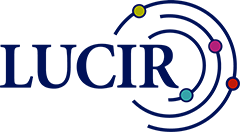 About LUCIR
The Leiden University Centre for International Relations (LUCIR) is a multi-disciplinary platform promoting research and education on international relations at Leiden University.
Website: www.universiteitleiden.nl/en/lucir.
Would you like us to keep you posted? Signup for the LUCIR mailing list!