Lecture
The European Union and COVID-19
Date

Wednesday 15 June 2022

Time

Serie

Address

Room

Wijnhaven, Room 348 or Zoom
Registration
Would you like to join the lecture? Register now.
About the lecture
This lecture deals with the EU's response to the COVID-19 pandemic. This topic is of particular interest not only because the EU set the broader frame within which the member states (and their subnational units) responded to the crisis, but also because of the particular nature of its multi-level system of governance. Which institutions responded first, when, and with what types of measures? At the same time, the EU is but one entity, made up of other entities. It can work together or apart. The COVID-19 pandemic was first and foremost a public health emergency.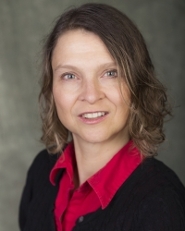 About the speaker
Amy Verdun, is Professor of Political Science, founding Director of the European Studies Program at the University of Victoria (UVic) and guest professor at Leiden University. Her work has been supported by grants from the Social Sciences and Humanities Research Council of Canada and the European Commission among others. She has published more than 60 journal articles, 90 book chapters and is the author or (co)editor of 22 books. Most recently, she was guest-editor (with Valerie D'Erman) of a Special Issue of JCMS on "Macroeconomic Policy Coordination and Domestic Politics: Policy Coordination in the EU from the European Semester to the Covid‐19 Crisis" which came out in January 2022.
About the seminars
The Diplomacy and Global Affairs (DGA) Research Seminar is a series launched by the Research Group on Diplomacy and Global Affairs at the Institute of Security and Global Affairs. The seminars of internationally acknowledged guest researchers and faculty members deal with current research topics in diplomacy, international relations, global affairs, and political economy broadly conceived and target a broad audience through their interdisciplinary focus.
If you have any questions, please contact Arash Pourebrahimi.