Serie
Topical Issues in Museums
Across two Museum Studies classes this spring, Dr. Laurie Kalb Cosmo will invite researchers and leading museum professionals in the Netherlands to speak about current projects that address timely subjects related to museum practice.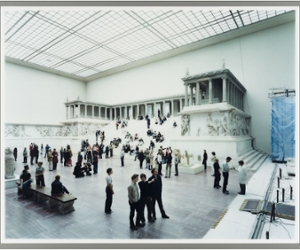 Scholars from Leiden University's new Research Group in Museums, Collections and Society (MCS) and a preeminent curator, museum director and art historian will present important and topical projects that address issues of national identity formation, commemoration, art restitution, gender and collecting, indigeneity, and decolonization. Especially during the Covid-19 pandemic, when museum visits are restricted, these lectures will bring museums to the classroom and offer all attendees the opportunity for ongoing engagement with the fundamental ways that museums impact society.
The lectures, listed below, are part of these two seminars taught by Dr. Cosmo:
To register click here, or send an email to c.morrison@hum.leidenuniv.nl.