Vaccination certificate: opposition and doubts
The Health Council of the Netherlands has published an advisory report entitled 'Ethische en juridische overwegingen Covid-19' (Covid-19: ethical and legal considerations). According to the Council, businesses and organisations may request a vaccination certificate, but can only do so under strict conditions.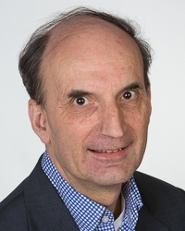 In requesting a vaccination certificate, it is not allowed to discriminate or breach the privacy rules. The Health Council does not say anything about whether the government may prohibit, tolerate, or encourage such private initiatives, writes Dutch newspaper NRC. Requesting a vaccination certificate is no light matter, the Health Council claims. But in certain cases, it can be done.
There is opposition and questions in various sectors concerning the vaccination certificate. Airlines can only refuse non-vaccinated passengers if this is provided for in national or European legislation, says Pablo Mendes De Leon, Professor or Air and Space Law. 'An airline can refuse a passenger on the grounds of security reasons or risks. Passengers can be blacklisted if they are known for alcohol abuse or violence on board.'