Jan Vleggeert: published memo 'quite remarkable'
At the end of June 2021, The Dutch Ministry of Finance made a policy document public that dates back to 2016. In it, civil servants acknowledge that the Netherlands risked providing unauthorized State aid to American multinationals by allowing them to use a controversial, but favourable, fiscal construction: the so-called cv/bv structure that combines two legal forms: the close corporation and the limited partnership.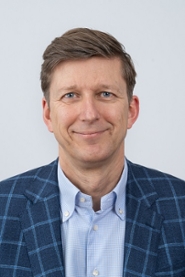 In the memo, civil servants respond to an article written by Professor of Tax Law, Jan Vleggeert that was published in the Bulletin for International Taxation in February 2016. The former State Secretary Eric Wiebes is advised in the memo not to put the issue to the European Commission, not to take any action to remove the risk of State aid, and not to make the issue public.
At the time, Van Vleggeert's publication did not go down well with tax consultants working at Amsterdam's financial district on the Zuidas: how did the academic dare to make a fuss about what, until then, had been a tax loophole only known to but a few? 'It was made known to me that not everyone was happy about what I had written, to put it mildly', says Vleggeert on watchdog platform Follow the Money. In tax literature, his article was simply ignored. Now, five years on, he feels heard in the five-page memo. The Ministry reluctantly admits that it is possible that State aid was given to American companies. 'I must admit, I quite enjoyed reading this, though I was always convinced I was right.'
He says the memo is 'quite remarkable' – not least because the Ministry of Finance attempted to keep Brussels out of the picture in relation to its own doubts about the tax construction.