Home carer entitled to benefits under social security scheme: 'Groundbraking'
The Court of Rotterdam has ruled in favour of home care worker Carol Kollmann in her case against the Dutch Employee Insurance Agency, the UWV. The home carer claimed she was entitled to unemployment benefit and that her employment history should count towards the calculation of the benefit. She had discovered that the so-called Home Service Scheme did not provide her with an automatic entitlement to benefits.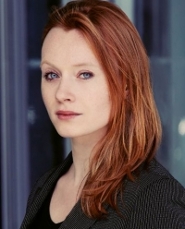 The court found that the provision that excluded home care workers from social security schemes amounted to indirect discrimination. The provision can no longer be applied.
'A groundbreaking ruling', says Emma van der Vos, PhD candidate at the Department of Labour Law. 'It means that a whole group of people are now entitled to unemployment benefits, even though their employers have not paid national insurance contributions.'
According to Van der Vos, the Home Services Scheme was intended to relieve private individuals of their administrative burden and at the same time keep domestic work out of the black economy. 'The responsibility of whether someone was doing declared or undeclared work was therefore placed entirely on the employee. They could voluntarily register with the UWV to pay premiums, but my suspicion is that hardly anyone does this.' The UWV keeps no figures on this.