Tanja Masson-Zwaan: 'We have to protect our heritage on the moon, like Neil Armstrong's footprints'
Space is becoming increasingly busier due to the launching of satellites and tourists. But no binding international agreements have been made since 1979. This is problematic, warns space lawyer Tanja Masson-Zwaan. 'Everyone's putting their own interests first.'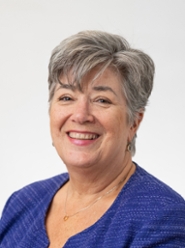 Much has changed in the landscape of outer space since the times of the 'space race' during the Cold War. The United States and the Soviet Union have not had the moon and the stars just to themselves for a long time. There are now hundreds of countries and companies launching satellites, organising lunar missions, or flying tourists around the Earth.
'Half a century ago, no-one would have predicted that we would be launching so many satellites,' says Assistant Professor Tanja Masson-Zwaan in Mare. On 9 February, Masson-Zwaan will defend her PhD thesis on research into the shortcomings in space law.
Find out more?
Read the full article (in Dutch) in Mare.