Confidential Counsellors for PhD candidates: how they can help
It is a fantastic opportunity to spend four years working on your PhD, but you may come up against problems that don't relate to the research itself. If you have medical or mental health problems, you can contact the University doctor. But if you have other problems or questions, you can contact the Confidential Counsellor for PhD Candidates at your graduate school. We spoke to three of them.
Leiden University has a staff of over 6,800. This is a large and diverse community, and, as in any large, diverse community, problems sometimes arise. The University has Confidential Counsellors who can help PhD candidates solve such problems. There are six of these counsellors – one of them represents two graduate schools.
Problems with your line manager or colleagues
Last year, 447 PhD candidates brought their research to a satisfactory end, 24 more than in 2017. A PhD is an intensive process that takes several years, and things don't always run smoothly. Although PhD candidates and their supervisors can usually solve any problems that arise, this isn't always the case. Communication between the PhD candidate and the supervisor may break down or they may disagree about which direction the research should take. The PhD candidate may feel that they are being sent in a direction that makes it difficult to maintain academic integrity. They may feel discriminated against or excluded, causing a breakdown in the relationship with their colleagues. Their colleagues may gossip about or bully them, leading them to feel unsafe at work. Or they may be the victim of intimidation or sexual harassment, which could even culminate in aggression or violence.
How the Confidential Counsellor can help
PhD candidates can contact their Confidential Counsellor if they are looking for a sympathetic ear or advice. If necessary, the Counsellor will refer them to one of the other Confidential Counsellors at the University. There are things that the Confidential Counsellors for PhD Candidates can't do: they can't act as a mediator in conflicts nor can they take on the role of social worker. Neither are they out to establish an objective truth. Their role is to support the PhD Candidate until a working situation is found. As the name would suggest, the Confidential Counsellors always treat any information that they receive with the utmost confidentiality.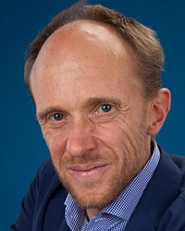 David Fontijn: 'The academic world is hard and competitive'
Confidential Counsellor for PhD Candidates: Archaeology
'PhD candidates often have a lot of worries. I think it is important that there is someone they can discuss these with. It often helps to talk about it and realise that they are not the only ones facing such problems. Everything discussed is strictly confidential, so I can't provide any examples. In general, I can say that a lot of problems stem from communication problems that have got out of hand, sometimes seriously. The academic world is hard and competitive and it often feels as though everyone is out for themselves. This can feel unsafe. Good supervision from supervisors is crucial, but this often leaves a lot to be desired, partly because supervisors often have too many PhD candidates.'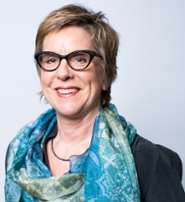 Rosalien van der Poel: 'I'm there to help find a solution'
Confidential Counsellor for PhD Candidates: Humanities and the Royal Netherlands Institute of Southeast Asian and Caribbean Studies (KITLV)
'It didn't take me long to decide if I wanted to take on the role when I was asked,' says Van der Poel. 'I have – admittedly in the distant past – experience in youth support work, have myself recently been awarded a PhD and was a member of the PhD council in 2014-2015, where I saw a whole range of problems that PhD candidates face. I also think I have the necessary qualities, such as organisational sensitivity, life experience and an interest in my fellow human beings. And it is a welcome addition to my work as manager: it's a very different way of making myself useful. I'm all too willing to help find a solution before a situation escalates and the PhD candidate calls in sick. It is also nice to know that your work really is appreciated. Someone said this was the first time they felt that someone had really listened, and people are grateful for a sympathetic ear alone.'
Van der Poel is also part-time Institute Manager of the Academy of Creative and Performing Arts. PhD candidates from that institute can contact the Confidential Counsellors for the Law or Social and Behavioural Sciences Graduate Schools if they prefer.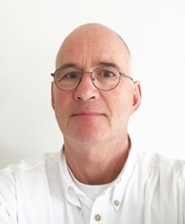 Henk Tromp: 'You can get caught up in your emotions'
Confidential Counsellor for PhD Candidates: Social and Behavioural Sciences, and Governance and Global Affairs
'When I was asked if I wanted to take on the role in 2017, I felt as if I couldn't really say no because it is an important and accessible service. The board apparently thought that my 35 years of experience at the Faculty would be useful. I also have to confess that I felt flattered. I succeeded emeritus professor Wassif Shadid, who had been the general Confidential Counsellor at the Faculty since 2013. It is important that there is an independent, sympathetic ear for the problems that PhD candidates face. The first thing is to work out what exactly is going on. Then you and the PhD candidate can work out what the consequences of any actions will be. A rash action can mean that you weaken your position. You need to prevent this. Furthermore, it's not good if people spend too long walking around with problems, not for themselves nor for those around them. You can get caught up in your emotions, and although no one can do without them, they can lead you down a one-way street.'
This is the fourth article in a series of interviews with the Confidential Counsellors at Leiden University.
Text: Corine Hendriks
Mail the editorial team