Problems with your line manager or colleagues? Contact the Confidential Counsellor for Personnel Affairs
If you find yourself struggling with a problem with your line manager or colleagues and are unable to resolve it, you can contact the Confidential Counsellor for Personnel Affairs for advice.
The first person you should reach out to when facing a problem at work is your line manager. But there may be instances in which the two of you are unable to resolve the problem. What's more, your line manager may be part of the problem. If that is the case, you can contact the Confidential Counsellor for Personnel Affairs. Do note, however, that it is not the role of the Confidential Counsellor to deal with matters that are normally handled by a line manager.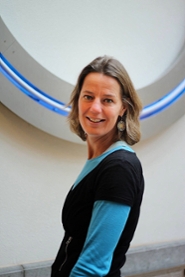 Two people
The Confidential Counsellor for Personnel Affairs at the University is actually two people: Nadia Garnefski and Marije Bedaux. Garnefski started work as a Confidential Counsellor on 1 March 2019, succeeding Jan Maasen when he retired. Marije Bedaux has been a Confidential Counsellor since 2015.
Problems or questions
Bedaux gives a few examples of issues about which staff members have contacted her: 'Someone might feel unable to live up to their line manager's expectations because these seem to keep changing. Something may be amiss with the power dynamics. Sometimes the work or the organisation changes leaving the employee dissatisfied but reluctant to discuss their concerns. Several people within a department may be made redundant within a short period of time, causing anxiety and uncertainty: 'Am I next?' Sometimes a staff member is simply the target of intimidating behaviour. Jealousy may also rear its ugly head within the academic community. Someone might feel disadvantaged or view a colleague as a direct threat. All human life can be found here at the University.'
The root of the problem
Once she has heard the staff member's problem, Bedaux tries to find out what exactly is going on. There may be an underlying problem. 'And there are always two sides to a story,' she says. 'It's my job to get to the root of the problem.'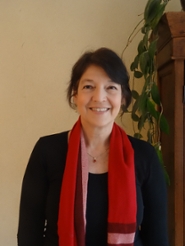 A recommendation usually suffices
Bedaux stresses that it is very important that she is clear about her role and capabilities. Together with the employee, she will first see if and how the problem can be discussed and solved within the established hierarchy. HR or a mediator can also help find a solution. 'This doesn't mean the staff member is always right. You are not a lawyer who has to defend the staff member no matter what. The goal is to find a solution that is acceptable to all parties. And, unfortunately, you don't always succeed.'
A recommendation suffices in most of the 80 to 100 cases received by the Confidential Counsellor. This means that the staff member can carry on with their work now that the problem has been addressed.
Confidentiality is sacred
Confidential Counsellors are bound to uphold the utmost confidentiality. No steps are taken without the consent of the staff member who contacted them. Maintaining confidentiality is one of the Confidential Counsellor's most important responsibilities. 'Sometimes we have to inform those higher up in the organisation that things have gone awry elsewhere,' says Bedaux. 'For example, if multiple staff members – sometimes jointly – wish to draw attention to a problem at a department or institute. But if this concerns a small department and it is easy to identify who raised the issue, it's virtually impossible to do this. Confidentiality is sacred.'
The different Confidential Counsellors
The Confidential Counsellor for Undesired Behaviour and the Confidential Counsellor for Malpractice were already addressed in earlier newsletters. But they deal with staff matters too, don't they? 'That's right. They do,' says Bedaux. 'And sometimes we are presented with a problem that involves undesired behaviour or possible malpractice. We always listen to the story first. Often a simple recommendation will do, but we refer them to another Confidential Counsellor if their specific expertise is needed.'
Staff members can also object to an official University decision. The Confidential Counsellor for Personnel Affairs can help explain this process.
Who are the Confidential Counsellors for Personnel Affairs?

Nadia Garnefski is a clinical psychologist and associate professor at the Clinical Psychology department of the Institute of Psychology. She also has her own psychology practice where she works one day a week. Her research focuses, among others, on the development of e-health programmes for adults and young people with depression. She is also the coordinator of the Master's programme in Cognitive Behaviour Therapy and is one of the mentors of master's students on the Clinical Psychology programme. 'I have always looked for ways to combine course content with other roles, to ensure that knowledge is of instant use to society,' says Garnefski. 'The position of Confidential Counsellor appears to be a combination of a lot of roles. I practise my profession, but also provide care. It feels good to be able to help others on their journey.'
Marije Bedaux works as a student career adviser at the Career Service of Leiden Law School. She has completed a mediation training programme and will soon start a course on undesired behaviour. 'The great thing being a confidential counsellor,' she says, 'is the appreciation you get for being there and for your willingness to lend a listening ear. I can't help but notice time and time again how relieved and grateful staff members can be. That said, I am curious by nature and eager to discover the story behind the staff member's account. The interesting thing is that this provides great insight into the organisation and its functioning. I often wonder how it's possible that everything runs smoothly in one part of the organisation, but not in another.'
This is the third article in a series on the Confidential Counsellors at the University.
Text: Corine Hendriks
Mail the editorial team