Confidential Counsellors for PhD candidates: specific help for a specific group
PhD candidates have a unique role at the University. They spend four years working on their own research, and are supported in this by a supervisor. Because of this unique role, each Graduate School has its own Confidential Counsellor for PhD candidates. We give the floor to three of them.
A PhD position is a fantastic opportunity for ambitious young researchers. However, it can also give rise to specific questions and dilemmas. Although a PhD requires independent work, PhD candidates are sometimes quite rightly called PhD students because a PhD is also a learning process. PhD candidates generally have two supervisors with whom they draw up a Training and Supervision Plan. In addition, each Graduate School has a Confidential Counsellor to whom PhD candidates can turn. In a previous article, we spoke to three of these counsellors; now it is the turn of the other three. This makes six Confidential Counsellors in total: one is Confidential Counsellor for two Graduate Schools.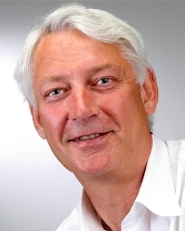 Frits Koning
Confidential Counsellor for PhD candidates at the Faculty of Medicine
'I have been Confidential Counsellor for over nine years, and see time and again that there is a real need for this. Unfortunately, PhD candidates often wait too long to approach me, which makes it difficult, and sometimes impossible, to get things back on track. Obviously, I realise that it's a big step to contact someone that you don't know about your problem, but we don't bite – I promise. We are here to help and give impartial advice. PhD candidates come to me if they think they aren't receiving enough supervision or are plagued by doubts about whether they will be able to complete their project. The sooner you come, the more likely it is that we'll be able to solve the case, so I would urge people not to wait until it's too late!'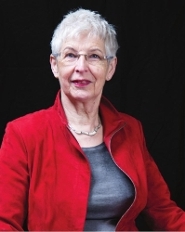 Rikki Holtmaat
Confidential Counsellor for PhD candidates at the Faculty of Law

'PhD candidates are in a particularly vulnerable position. In the 31 years that I have been working at the Faculty of Law, I have seen PhD projects being abandoned or people having to move heaven and earth to finish their dissertation. PhD candidates work under one or two supervisors on a large project that takes at least four years, and often runs overtime. On the one hand, they are expected to work independently and give their own shape to the research; on the other, their supervisor often has their own opinion about the direction that the research should take. This can relate both to the research question or methods used and to the results of the research and how these should be put down on the page. Sometimes the supervisor fails to communicate exactly what they expect of the PhD candidate. This causes a lot of stress, which affects the research and in turn leads to yet more stress. A PhD project is often a lonely affair, which is why it is good to have Confidential Counsellors for PhD candidates. I have been doing this work since 1 January 2018 and have had 12 PhD candidates consult me since then.'
Jan Boersema
Confidential Counsellor for PhD candidates at the Faculty of Science
'The Dean asked me to do this work because I have a lot of experience of supervising PhD candidates, and in the past sat on the PhD committee at the Institute of Environmental Sciences. I began in this role in March 2018 and have since advised 14 PhD candidates, often about communication problems, fear of failure, supervision style or a lack of supervision if the supervisor is often away. Other issues include cultural conflicts, a lack of clarity about authorship, the extent of the PhD candidate's own responsibility and PhD candidates not being treated equally.'
Problems with managers or colleagues
PhD candidates and their supervisors usually manage to work together on a solution to any problems that have arisen, but this isn't always the case. There may be communication problems or a difference of opinion about the direction that the research should take. The PhD candidate may be sent in a direction that doesn't seem ethical. The PhD candidate's relationship with their colleagues may have deteriorated because of discrimination or exclusion, or gossiping or bullying may have created a hostile work environment. Alternatively, they may be the victim of intimidation or sexual harassment, which may even culminate in aggression or violence.
How the Confidential Counsellor can help
PhD candidates can contact their Confidential Counsellor if they are looking for a sympathetic ear or advice. If necessary, the Counsellor will refer them to one of the other Confidential Counsellors at the University. There are some things that the Confidential Counsellors for PhD Candidates can't do: they can't act as a mediator in conflicts nor can they take on the role of social worker. Neither are they out to establish an objective truth. Their role is to support the PhD candidate until a working solution is found. As the name would suggest, the Confidential Counsellors always treat any information that they receive with the utmost confidentiality.
Text: Corine Hendriks
Mail the editorial team