Mayke Vereijken appointed Fellow of the Higher Education Academy
Mayke Vereijken (ICLON) has been appointed Fellow of the Higher Education Academy (HEA).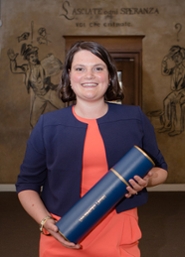 The HEA recognizes the value of Vereijken's work as a postdoc Higher Education at ICLON for improving the learning experience of students. Her appointment makes the knowledge of leading higher education researchers in the Netherlands and abroad more accessible to Leiden University.
Enhancing educational quality
Fellows receive the quality mark of leading researchers in learning and teaching in higher education. HEA Fellowships are awarded by Advance Higher Education, a British organization that is committed to the quality of higher education worldwide. Advance Higher Education works together with governments, universities and academics. Various fellowships are intended for collaboration among individual researchers to improve the education and learning environment of students.
Assessment procedure
To be eligible for a fellowship, candidates go through an extensive assessment procedure that starts with a thorough reflection on their work. In this reflection, candidates describe how their teaching and research activities promote the quality of higher education. Two leading researchers from the field formulate a recommendation based on this reflection. The HEA assessment committee then assesses whether a candidate demonstrates sufficient knowledge and demonstrates the core values ​​for higher education academics as formulated in the UK Professional Standards Framework.