Dean Joanne van der Leun: Take care, our health is paramount
In response to the coronavirus outbreak, Dean Joanne van der Leun has a message for all staff at Leiden Law School.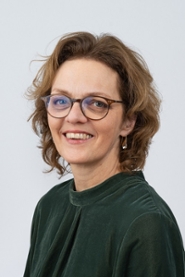 Dear staff,
We have never before prepared for such a large-scale, and undoubtedly long-lasting, crisis like the one we currently find ourselves in. Together, we are searching for ways to cope with this new situation. The rule for all staff remains: work from home up to and including 6 April, and follow all government advice.
The consequences of this for your work and home situation are significant, and we fully understand this. So we are extremely proud of how you are all coping so far. We will try to help as much as possible, for example with the tips available on this page. Staff involved in teaching are being asked to provide remote teaching and to consult with each other clearly about this. Tips and technical support are available here. Many adjustments have to be made, and this will take time.
The Faculty Board and the Crisis Communication Team will attempt to keep you informed as far as possible. For all staff applies: do as much as possible online, but remember that your health is paramount. So be careful. Expect that people will become ill, and ensure that a proper back-up is in place. It is vital that we remain calm. Everyone wants action and clarity now. This is very positive, but proper consultation is also necessary and we will have to keep this up for some time. So remember that perfection is not our goal at this time.
Our current focus is mainly on teaching. Later we will return to other matters such as research. If we remain calm, and watch out for one another, we can get through this together!
Take good care of yourself and those close to you. And remember – even at a distance, you can still have a quick (digital) chat with someone.
Best wishes,
Joanne van der Leun
Dean Leiden Law School