Stefaan Van den Bogaert appointed Academic Director at Institute of Public Law
The Faculty Board has appointed Professor Stefaan Van den Bogaert as Academic Director at the Institute of Public Law. Van den Bogaert is Professor of European Law and has been Head of the Department of European Law for more than 10 years. He is also Director of the Europa Institute.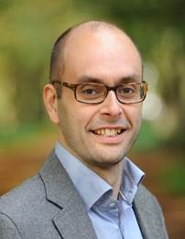 Van den Bogaert takes over the position of Academic Director from Willemien den Ouden. As of 1 September 2020, Den Ouden is appointed as State Councillor at the Administrative Jurisdiction Division of the Council of State. She will continue to work one day a week at the Faculty as Professor of Administrative Law.
The Faculty Board is extremely grateful to Willemien for her great work as Academic Director in these past years and is also delighted to welcome Stefaan as her successor. According to Dean Joanne van der Leun, it has become clear at this time of the corona crisis just how effectively the managerial team at the Faculty works together and this is something she values greatly.