Mariëlle Bruning Expert Council of Europe
The Council of Europe is currently implementing its Strategy for the Rights of the Child (2016-2021), one of the priority areas of which is "a life free from violence for all children".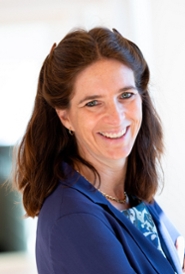 In the biennium 2020-2021, the implementation of the Strategy is overseen by the Steering Committee for the Rights of the Child (CDENF), and, as regards priority area 3, guided by the Group of Experts on responses to violence against children (CDENF-GT-VAE). The issue of mandatory reporting obligations and mechanisms had been identified as a priority theme. The Council of Europe is currently developing through the CDENF and its working group, CDENF-GT-VAE, a non-binding instrument or tool containing relevant guidance for member states on systems for professionals to report violence against children.
Prof. Mariëlle Bruning prepared a discussion paper on mandatory reporting of violence against children for the Group of Experts of the Council of Europe and presented her main findings and recommendations in a presentation on 23 June 2020 at the first meeting of the working group. She will continue supporting the work of the working group in the area of mandatory reporting throughout 2020 and helping the group select and follow a specific approach in its work ahead to the development of non-binding instruments or tools with regard to reporting systems to respond to violence against children.